Honorable Mention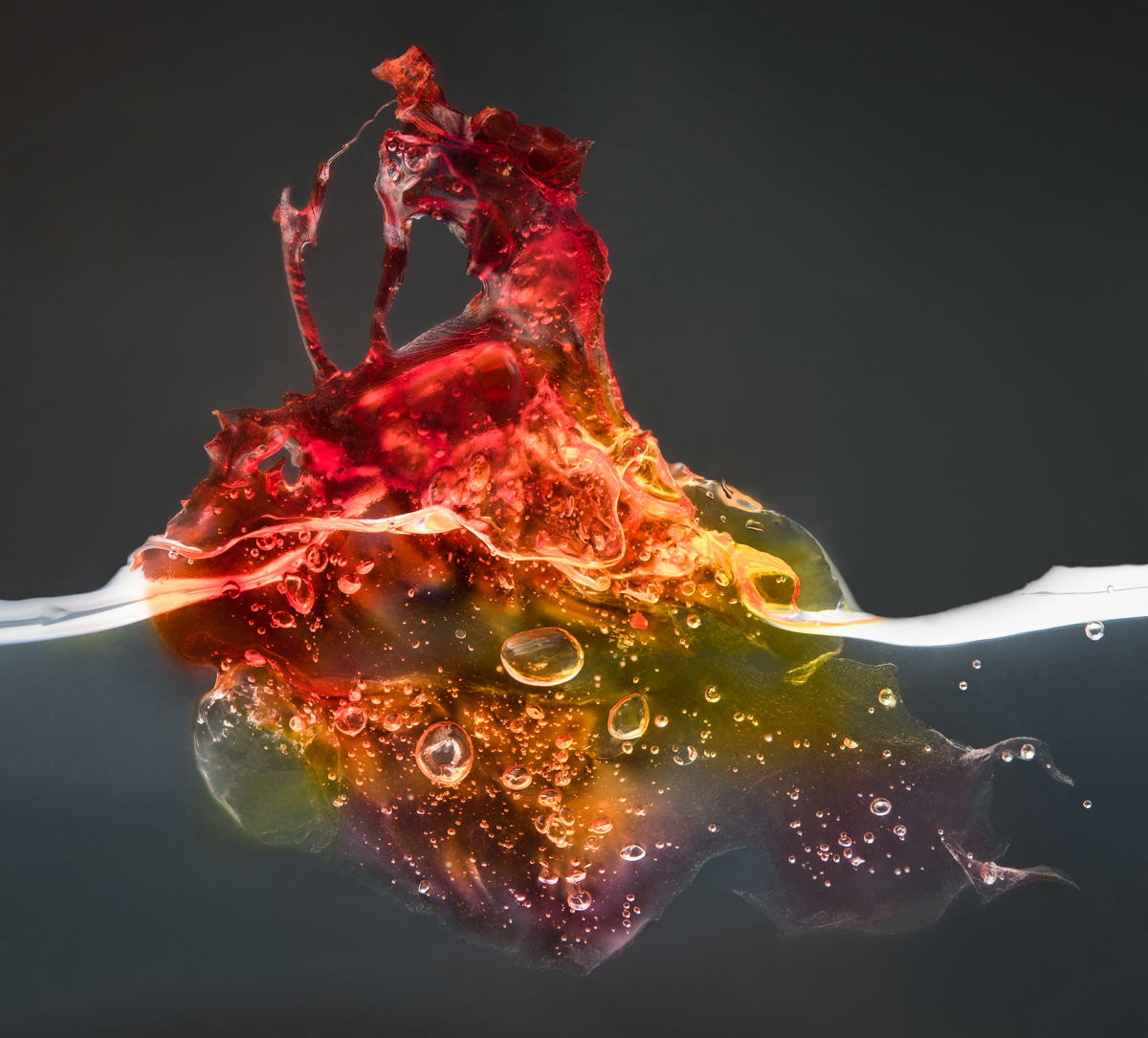 Orna
DESCRIPTION
Orna resembles a figure of a fiery Spanish dancer. The "Latin" name comes from the word ornatus which means costume. The composition has been made from soft, translucent organic gels and measures about 1.5 inch in diameter. The image was created by utilizing spectacular visual effects displayed by certain organic gels subjected to deformations and captured in cross-polarized light. The novel technique is a combination of photography, biochemistry and material science.
AUTHOR
Elzbieta (Ela) Kurowska is a photographer and a biochemist with PhD, living in Canada.
In her works, Ela combines her love for capturing the world through the lens with her passion for science and experimenting. Six years ago, she developed a novel photography technique based on photoelasticity, an old visualization method from the field of material engineering. To create her artwork, Ela uses unique materials – soft, translucent organic gels. The tiny structures that she builds from these gels have ability to transform into images of otherworldly life made of light and vivid colors when viewed and captured in the cross-polarized light. She calls her creations "Light Forms".
Ela's artwork has been exhibited nationally and internationally, in numerous solo and group shows, and has been purchased by many private collectors. Her images have won several prestigious awards including 2017 Sony World Photography Awards (shortlisted in the Open competition and the 2nd Place Nationally). Her works have been published in international photography magazines (most recently featured in Dek Unu Magazine and in Photo District News Emerging Photographer) and gained recognition as example of creativity at the interface between art and science/engineering. The story about Light Forms project has been captured in the awarded documentary "Ela's Worlds".