Honorable Mention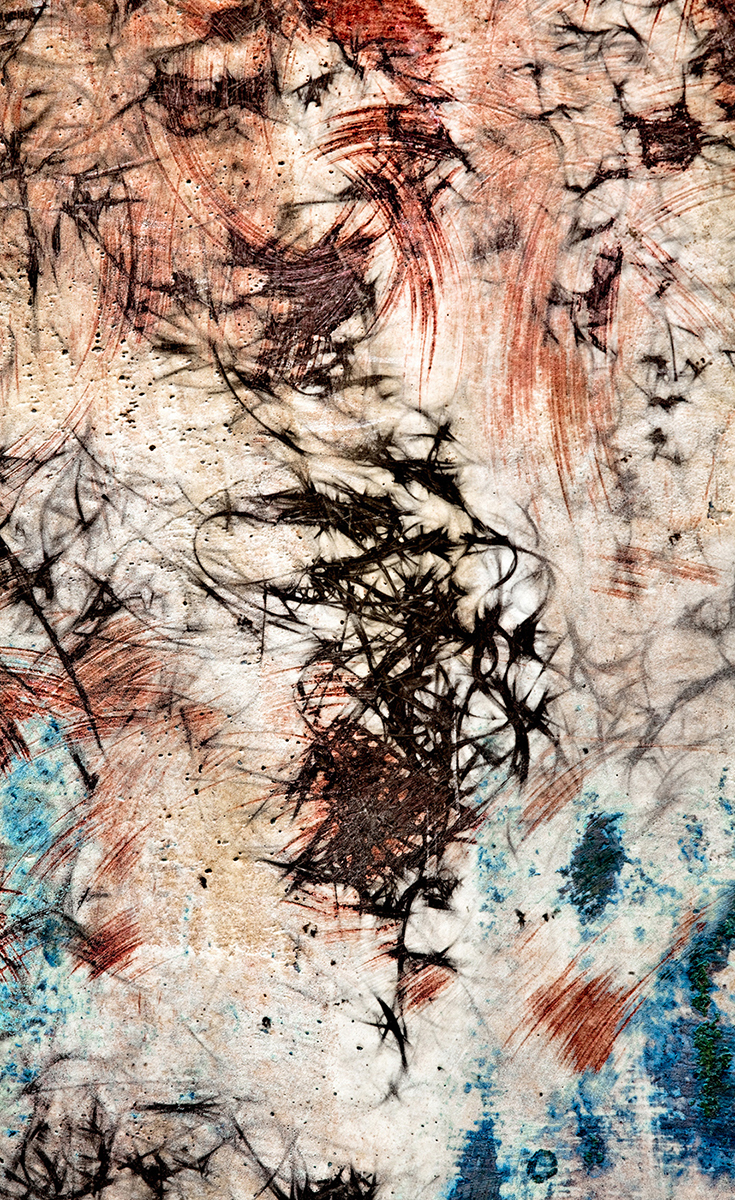 Jonesport #595
DESCRIPTION
Abstract detail of a found object: fishing vessel hull - Jonesport, Maine
AUTHOR
Born: Camden, Maine in 1952
I have been a habitué of classic car boneyards ever since
I bought my 1936 Pontiac at age 15. While rummaging about for parts
I discovered incredible visual compositions in the distressed iron and glass 
that inspired me in the same way as did some of the best abstract art. 
This experience was a sea change;  I swapped my toolbox for a camera.
I was fortunate to study with Aaron Siskind at Rhode Island School of Design
and graduated with a BFA in Photography in 1974. I have further studied at
The Maine Photographic Workshops (now Maine Media Workshops), taking workshops
with Paul Caponigro, Arnold Gassen and John Loengard.
I hunt and capture wild art: abstract details of found objects.
While the shots are straight-forward, they are contrary:
• they are abstract, yet concrete found objects.
• the subjects as a whole are generally considered ugly, 
  for example; a dumpster, but when taken out of context can be 
  beautiful and visually stunning.
• These objects have changed slowly over many years to get to the point 
  at which I find them, but despite seeming permanent & static, 
  they, can (and do) rapidly change or disappear. I often capture them days
  before they disapper.  My photographs are frequently all that is left.
People are taught to recognize and categorize all that they see. 
Abstractions reach deep into personal experience and imagination.  
My images may evoke a memory, an emotion, or a reminder of something 
visually similar. Anyone viewing my photographs is unencumbered 
by the influence of certain recognition and has a free range 
of imagination with which to appreciate their visual essence.  
"It's not what you look at that matters, it's what you see."
Henry David Thoreau