1st Place winner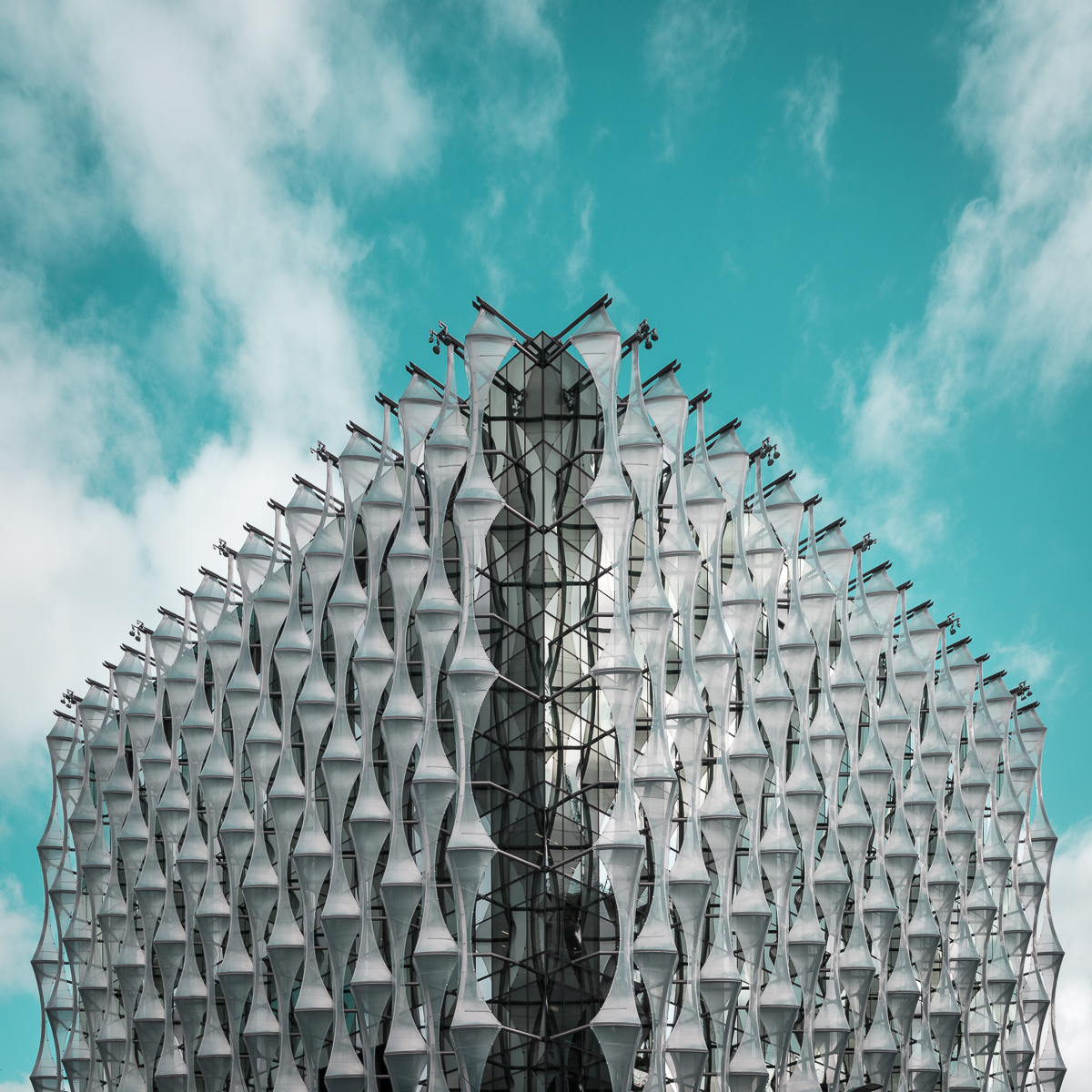 Hubris
DESCRIPTION
Philadelphia architect Kieran Timberlake has won the competition to design the new US embassy in the UK. Called New London Embassy, it was built in Nine Elms beside the River Thames. Essentially it is a glass cube enveloped in shimmering sails of plastic. The 'transparent crystalline cube' is intended to symbolise 'transparency, openness, and equality', according to the architects. The unusual form of the building's façade is designed to minimise solar gain and glare while still allowing natural light in. The reflective façade shifts in colour according to the weather and the position of the sun.
I came across this building in October 2017 when it was still under construction. I found this structure utterly fascinating and decided to capture the unusual façade and the way it was lit up by the sun. This entry represents my interpretation of the scene I saw that day.
AUTHOR
I'm an avid, amateur fine art photographer currently based in London.
I began my own journey with travel photography, aiming to capture the essence of each of the places I visited. Inspired by the contemporary environment of Singapore, I later focused my attention on cityscapes and architecture. More recently, I find myself attracted to nature and seascapes.