Honorable Mention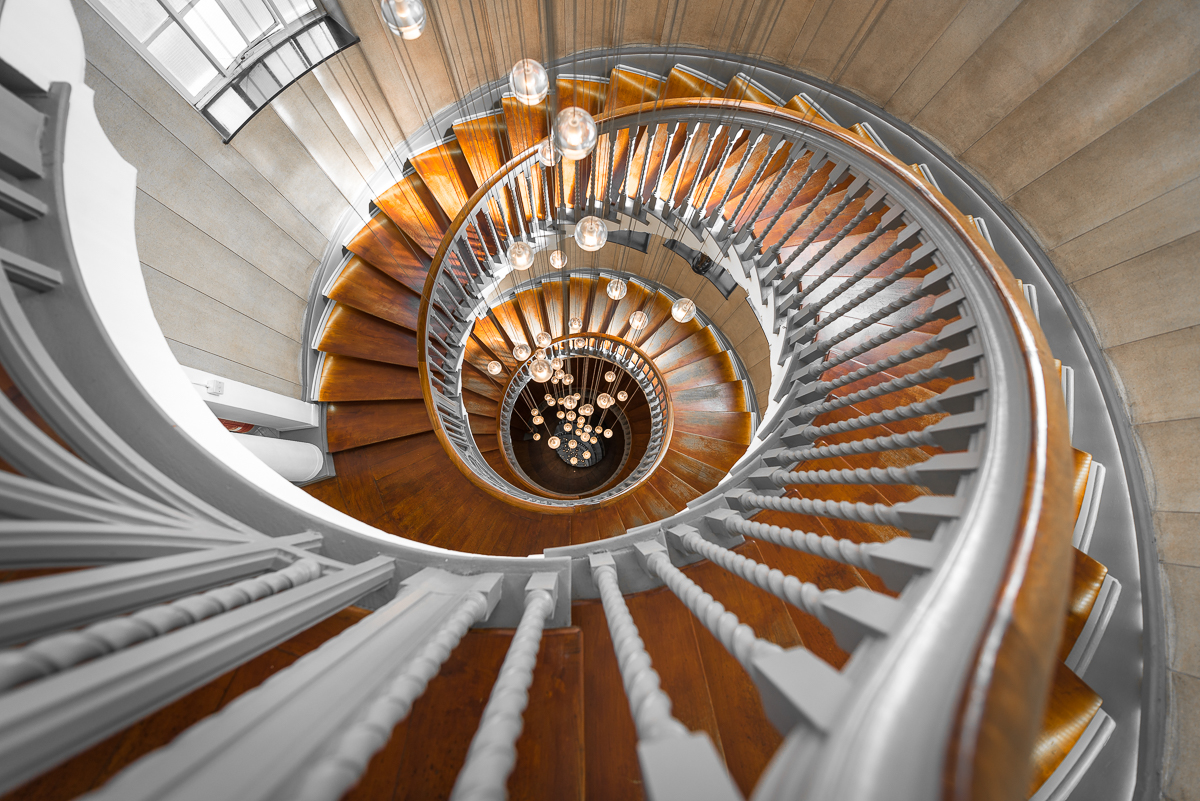 The Downward Spiral
DESCRIPTION
Staircases can be found in incredibly varied forms such as triangular, circular, rectangular and oval and are made of myriad of materials from stone and concrete to wood, metal and brick. As much as they are functional, staircases are also decorative and form an integral part of any building. They use visual language of form, shape, lines, colour and texture to create an abstract composition that truly appeals to me.
This image is part of a larger series featuring spiral staircases in various locations around London. This particular staircase can be found in Heal's upmarket furniture store in Tottenham Court Road. The combination of white railing and wooden walls and steps created a wonderful duet that caught my attention. In addition, the small windows allowed for just enough sunlight to enter the staircase to make the composition more intriguing.
AUTHOR
I'm an avid, amateur fine art photographer currently based in London.
I began my own journey with travel photography, aiming to capture the essence of each of the places I visited. Inspired by the contemporary environment of Singapore, I later focused my attention on cityscapes and architecture. More recently, I find myself attracted to nature and seascapes.