Honorable Mention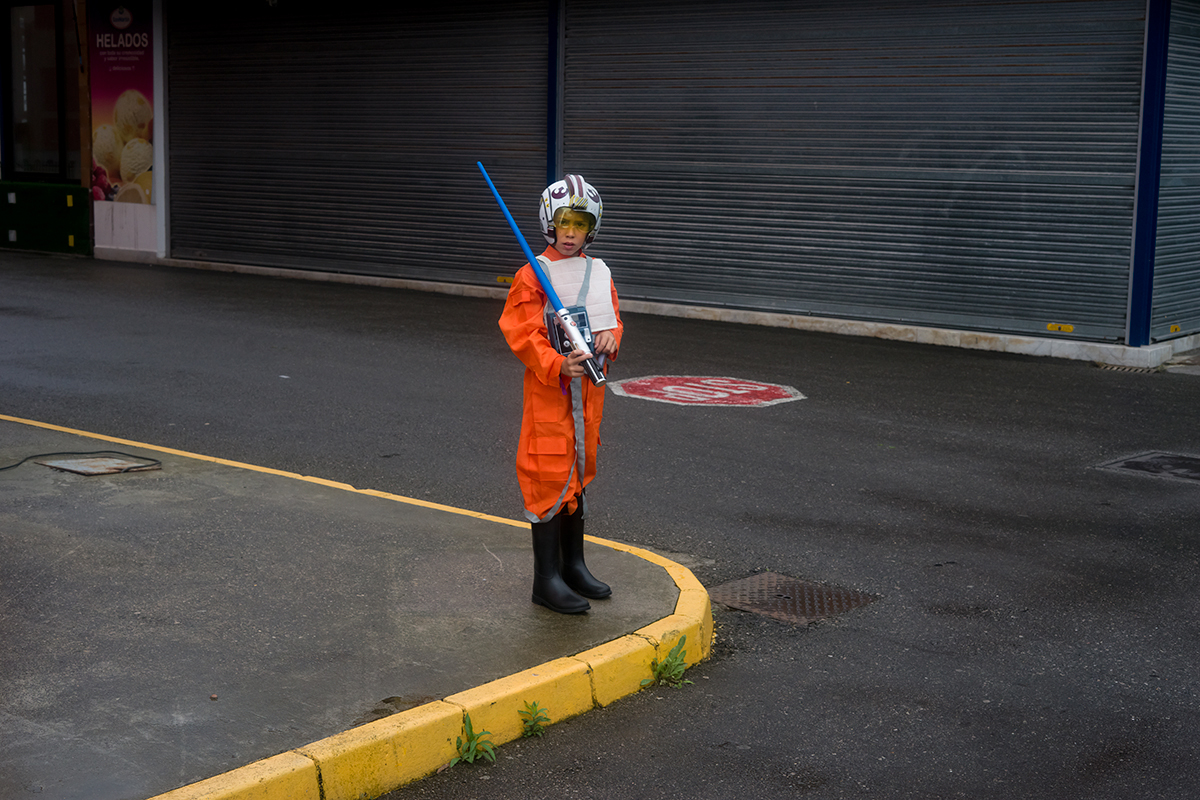 Untitled. Gijón (Spain).2016
DESCRIPTION
This picture is part of the project called "Heroes for a day" . This work tries to unite reality and fiction by showing these fans dressed in their favorite heroes' costumes in a real and everyday context, far away from any kind of prepared or choreographed stage. This picture was took in the Gijón Comic Con in Spain. I was waiting for some Star Wars fans when suddenly a kid appeared like a rebel pilot in this disolated place.
AUTHOR
Born in Madrid (Spain) in 1980, Juan Rodríguez Morales is an emerging documentary photographer based in Madrid.
In 2003, he completed his studies in psychology. Afterwards, he studied photography in Alcobendas (Madrid) at People´s University. His first project was a documentation of refugee camps in Western Sahara, which culminated in his first exhibtion. Since, he has worked on several projects more focused on street photography. In 2011, Juan Rodríguez Morales participated in a photo workshop with Alex Webb and Rebecca Norris Webb, which changed his vision on photography. Since then he works hardly in new projects focused on street and documentary photography. In 2013, Juan was recognized during Photo España under Discoveries because of his project "One Big City". He has participated in a few collective exhibitions and publications. In 2015 he receives an Honorable Mention for the FotoVisura Grant for Outstanding Personal Photography Project with his work "Ghost world".
Since the, he has developed few projects focused on street photography.