Honorable Mention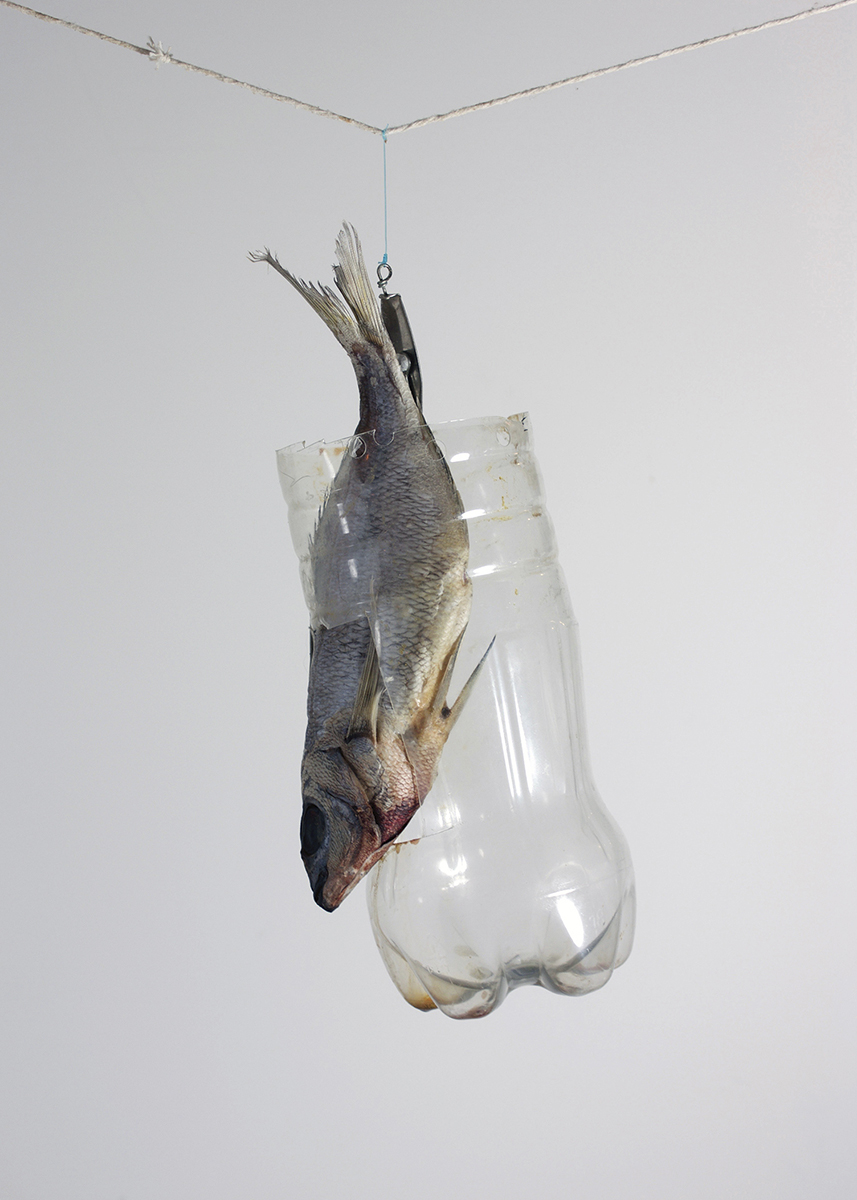 What's Hidden Beneath Brixham's Waters
DESCRIPTION
This is a documentation of Ocean Plastic Pollution from a local small fishing town called Brixham. The plastics I collected were from the marina and harbour area and the fish objects were bought from Gibsons Plaice Fishmongers in Exeter but sourced from Brixham Seafish Company ltd.
Both objects are styled as still lifes that are hung on string, used fishing wire and a fishhook against a plain white backdrop using high key lighting. The purpose is to positively raise awareness.
This photograph I have entered is part of a series.
AUTHOR
- Raised up in the South East of England where my love for the environment started and has developed ever since.
- 2 years ago I had moved to the South West of England to study a two year foundation degree (FdA) at Exeter College then recently moved to Plymouth to study 3rd year at the University.
- My photography style is based on the Ocean Plastic Pollution theme where I make still lifes out of the plastic I've collected from various beaches around the South West and photographs them in a studio based environment.
- I like to volunteer as much as I can so I have collaborated with charities and organisations such as Oxfam, Surfers Against Sewage, The Marine Conservation Society and Keep Britain Tidy.
- One of my biggest achievements is completing the Bronze, Silver and Gold Duke Of Edinburgh Awards.