Honorable Mention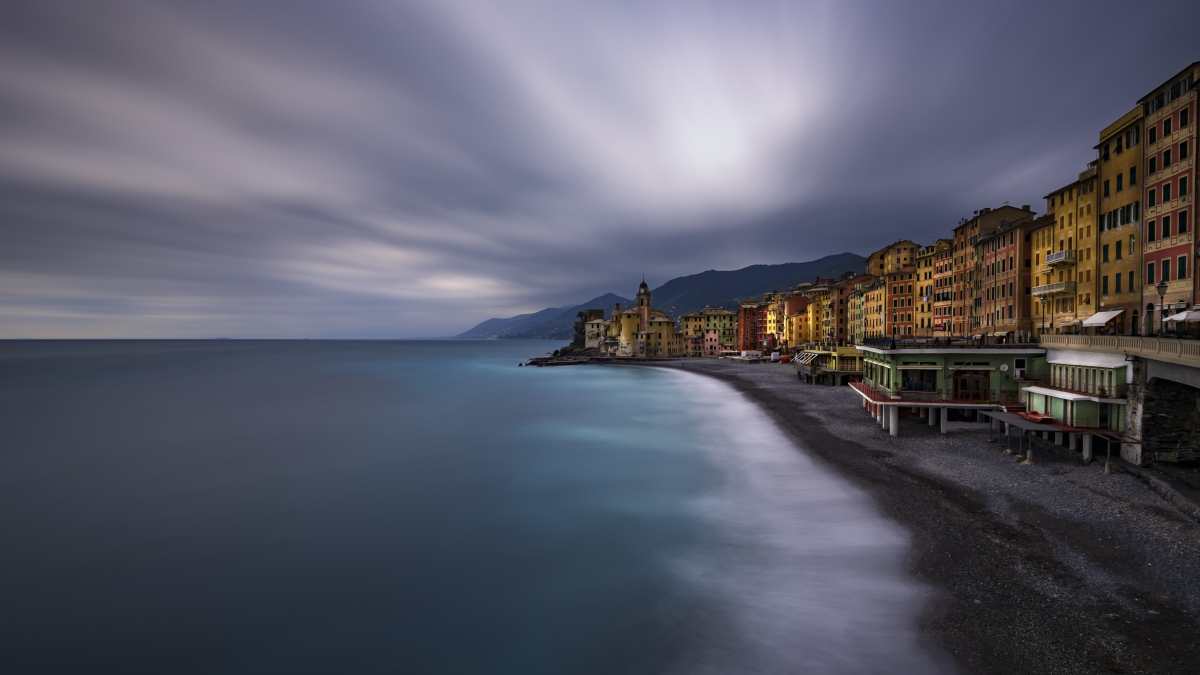 Boundaries of serenity
DESCRIPTION
Camogli, a typical fishing village, is a small tourist center known for its small port and pastel-colored buildings overlooking the waterfront with its beautiful beach made up entirely of small pebbles.
This shot made with stormy weather I think that with the long exposure has a sense of tranquility with its gentle sense of movement of the clouds and the calm of the sea.
The delicate vignetting and cold tones complete the image as my eyes saw it.
AUTHOR
I am a 54 year old landscape and travel photographer amateur based in Genoa, Italy.
I started with photography when i was sixteen years old by taking photos with my old analog camera.
In year 2012 i purchasedmy first Digital Camera subsequently improving my photographic equipment.
Every day I try to improve myself trying to draw inspiration from the best photographers and specialized magazines.
I especially love landscape and street photos.
During the post-production phase, I choose whether to edit in color or black and white, trying not to exceed in the processing of the photographs.