Honorable Mention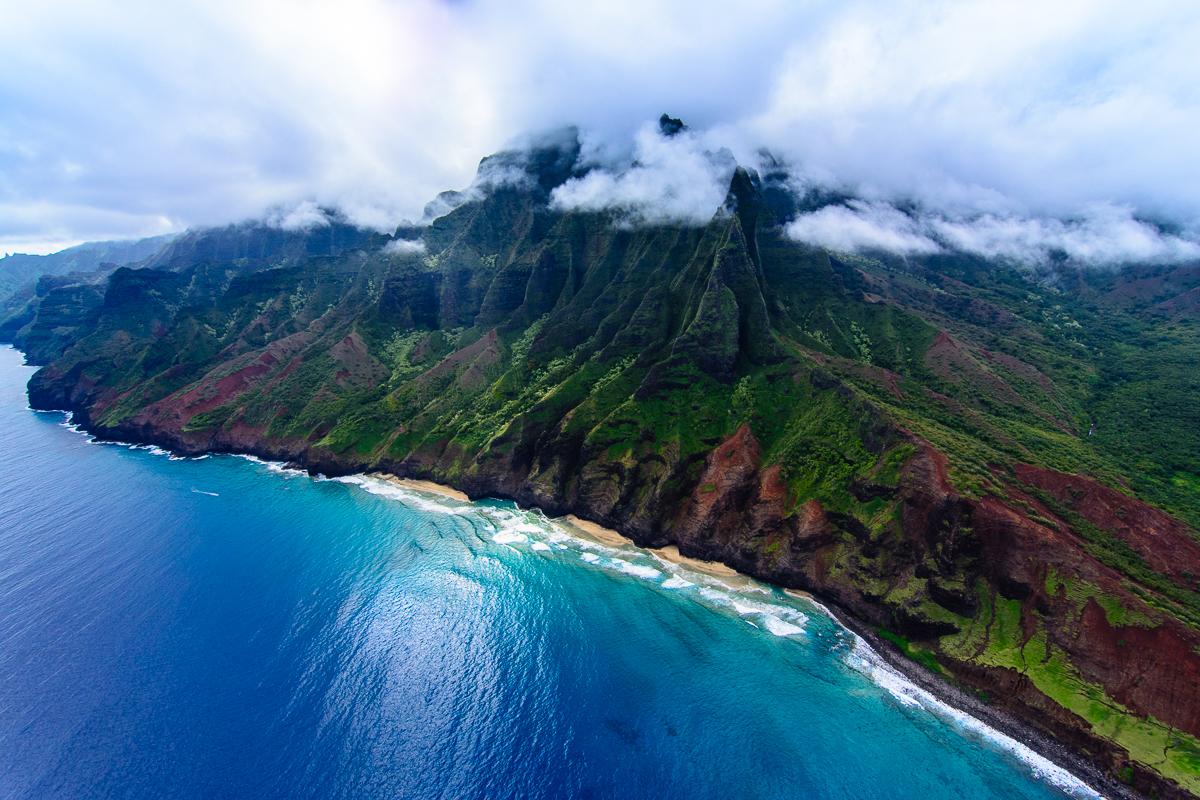 Approaching Paradise
DESCRIPTION
I was in a helicopter (no doors, only seat belts) for one hour touring the island of Kauai, Hawaii (May 2013). I had two cameras with me to ensure I could shoot non-stop. As we flew over the gorgeous Na Pali Coast, our pilot tipped the helicopter so I could capture this image. I had my shutter speed at 1/640 second to ensure the image would be sharp even though the helicopter was vibrating quite a bit. It was one of the most exciting 60 minutes of my life! This image ensured the experience would be unforgettable.
Nikon d7100 with Tokina 11-16mm f/2.8: 1/640 sec @f/5.6 ISO 400
AUTHOR
My explorations around the world (to four of the seven continents), visiting and living with diverse peoples, and some of the most beautiful natural scenery our planet has to offer, has motivated my art.
I begin with color landscapes, panoramas and portraits, utilizing the light nature offers in the moment. Many times I visualize in greyscale (black and white). The creative process of transforming a color image into greyscale is particularly exhilarating.The techniques of my greyscale images have been largely inspired by Alfred Stieglitz and Ansel Adams.
In portraiture, my preference is to capture people doing something, especially exploring the world. In landscapes natural lighting, clouds and/or water moving at different speeds, contrasting with seemingly static scenery can create interesting images. By manipulating a scene with longer exposures I seek to enhance tonal variations and complex textures transforming an interesting image into an unusual, unique and unworldly piece of art. My intent is for the viewer's imagination to travel where ever the art piece may take them.