2nd Place winner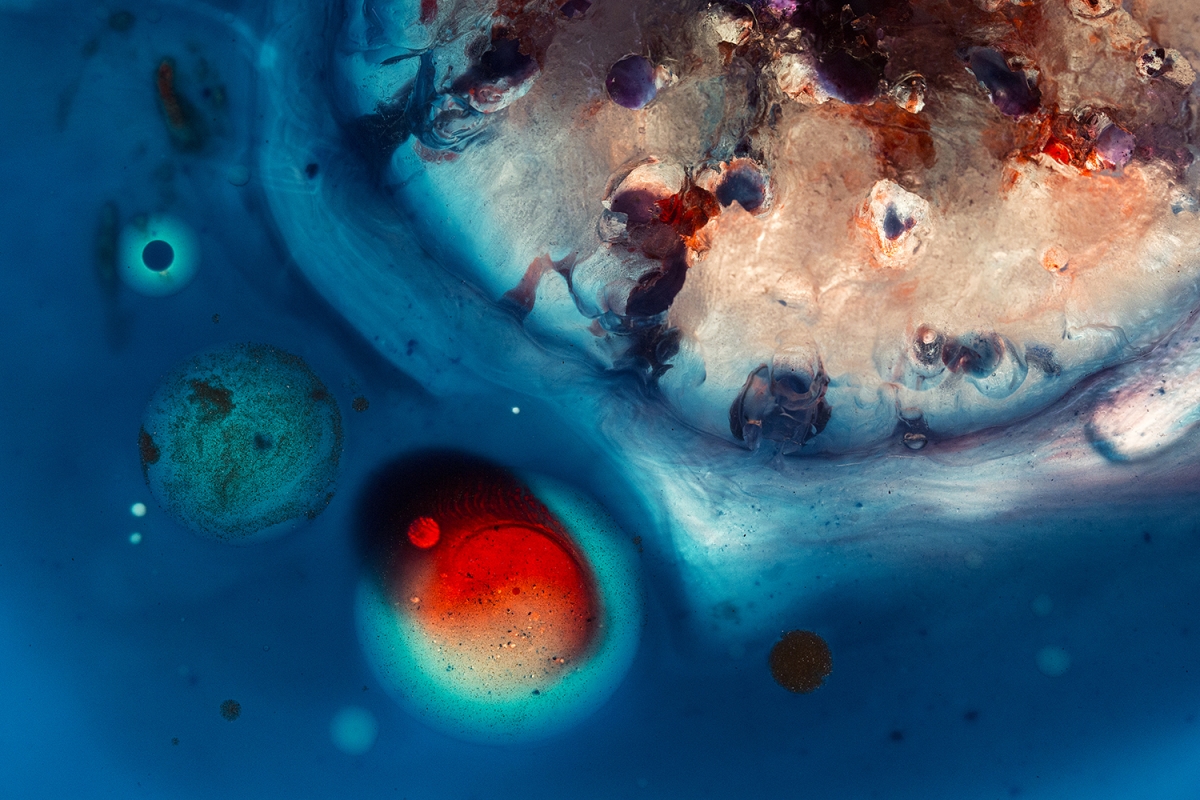 Red in Blue
DESCRIPTION
This is the photo from the series "Other Worlds". Here is my Artist Statement...
In the intimacy of my room I dive deep into the unpredictable, hidden world of colors and liquids. While trying to capture the unstable forms with my camera, I'm searching for Other Worlds. Although in reality these worlds are squeezed in my kitchen bowl, I imagine them as new planets in the vastness of the Universe. I fantasize about the birth of stars and the creation of new (better) worlds.
Although these photographs look as abstract expression of colors and shapes, for me they represent a search for broader spaces, wider horizons, and a proof that even between the four walls of your room you could travel far with your imagination.
Other photos from the series can be seen here: http://majastrgarkurecic.com/project/01-other-worlds/
AUTHOR
Maja Strgar Kurecic is a fine art photographer and an Associate Professor of photography at the Faculty of Graphic Arts, University of Zagreb, Croatia. She has been involved in photography for over 25 years. At the beginning of her career, Maja engaged mostly in advertising and reportage photography. The last few years she devoted to projects that fall within the field of abstract photography. She earned international recognition for her recent projects Other Worlds and Escape Landscapes that won many international awards (Winner in Abstract category at the 12th Julia Margaret Cameron Award 2018, the 1st place and Gold Star Award in Fine Art: Abstract Category at the ND Photography Awards 2019, Abstract Photographer Of The Year at the Minimalist Photography Awards 2019, etc.) Last year she started to work on a new project Floating Garden combining her two favorite motives: nature and abstraction.