3rd Place winner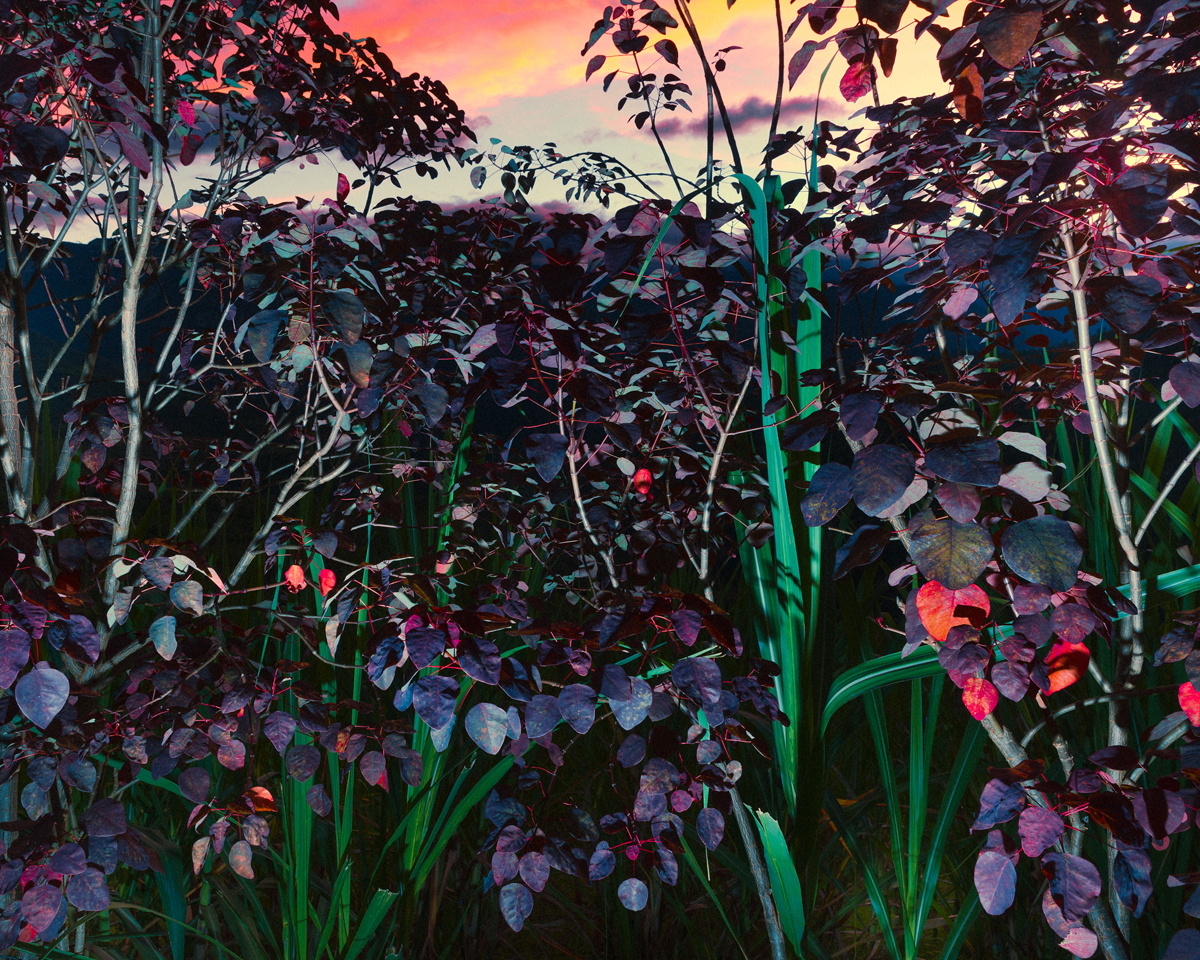 Afterlife
DESCRIPTION
In Afterlife, I am creating tableaus in nature with the aim of reviving the landscape. I am particularly interested in ambiguities between shared reality (i.e. straight documentation) and constructions born of my own personal vision. I am not interested in documenting something per se, but in advancing its imaginary qualities. Through material processes, I create tension between what one expects to be found in nature versus what is created by my own hand. The images are tightly cropped, decontextualized, still life representations and many are further disassociated from their "natural" state by the use of a vertical frame. These conceits are also illustrated by radical shifts in color, artificial lighting or literally showing the lighting strobes, and revealing more of myself (hands, arms), as well as people who accompany me during my photography.
This work evolved from prior projects, including, Inspired by a True Story, where I drew on my architecture background to add constructed structures into benign landscapes, as well as, Sublime Cultivation, where I sought out natural and man-made representations of the "sublime". However, I also drew inspiration from the ideas of Alexander Humboldt, the 19th Century naturalist and explorer.
Humboldt discovered and documented natural phenomena across his travels that resulted in a larger conception of nature as an interconnected ecosystem. Humboldt's vision of the web of life is a metaphor for my own photography — as each one of my photographs becomes a constituent part of a new portrait of nature. Like Humbolt, I believe the imagination is a necessary ingredient to fully realize nature, although whereas he came to know nature mainly through the act of discovery, my vision of nature comes into being through interventions with a camera.
AUTHOR
Christopher Rodriguez, b. 1980 is represented by Sasha Wolf Projects. Originally from New Orleans, he earned his Bachelor of Architecture from Louisiana State University before going on to receive his MFA from the School of Visual Arts in New York City. His work has been shown at the Newspace Center for Photography, Current Space, and the Ogden Museum of Southern Art, among others. His images have also been featured by the Humble Arts Foundation, Wired and the Huffington Post. His first published monograph, Sublime Cultivation, is held at the Newspace Center of Photography Library and is also offered at the Museum of Contemporary Art in Los Angeles. He is a visual arts educator and has taught courses at several institutions including Pratt, ICP and the School of Visual Arts.