Honorable Mention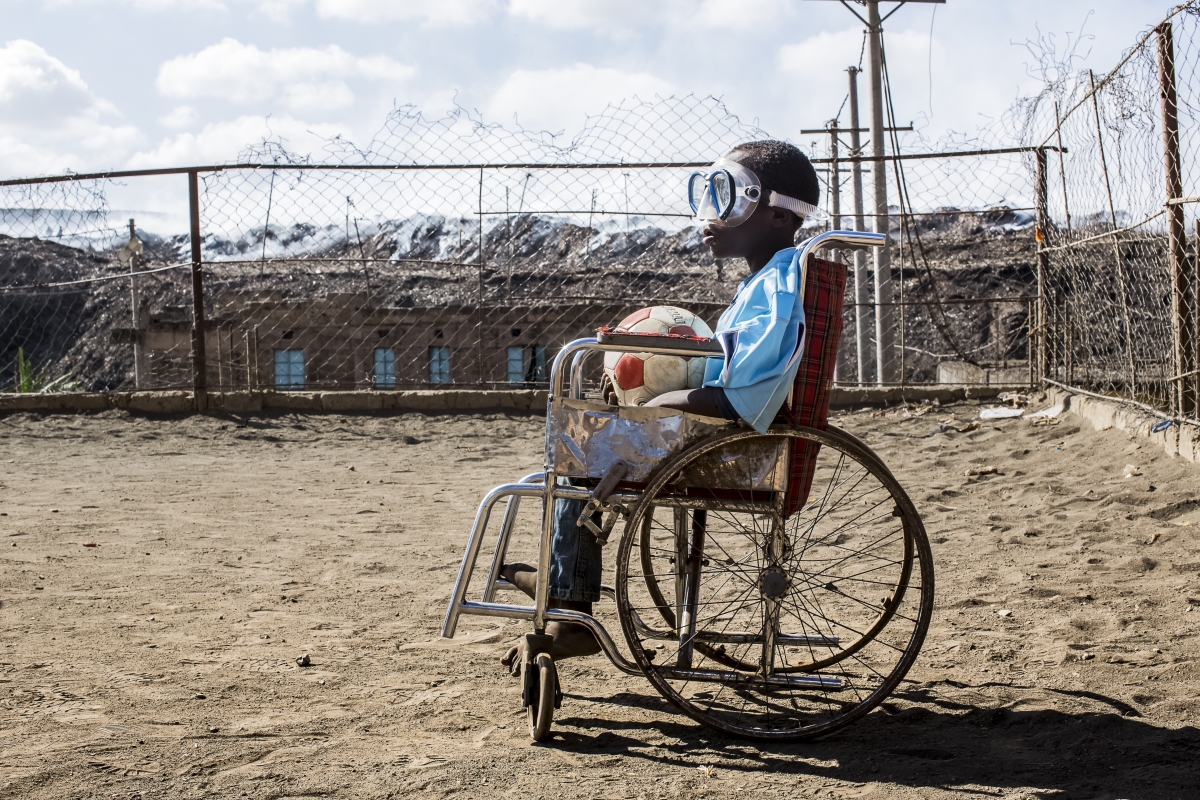 Play in the landfill
DESCRIPTION
In front of the Nairobi landfill is a portrait of Barrack, a nine-year-old boy with Celebral Palsy who caused a motor disability, lives in the slum, in Nairobi in an area called Korogocho, is one of the slums surrounding the city, a symbol of urban decay , is another world.
Eighty percent of people do not even own the shack where they live, Korogocho is a Kikuyu word meaning "Confusion"
The first impact is shocking.
Living conditions lead to social and moral degradation.
Here the ethical norms collapse.
Characteristic of the slum is certainly the landfill, where all the city waste arrives.