Honorable Mention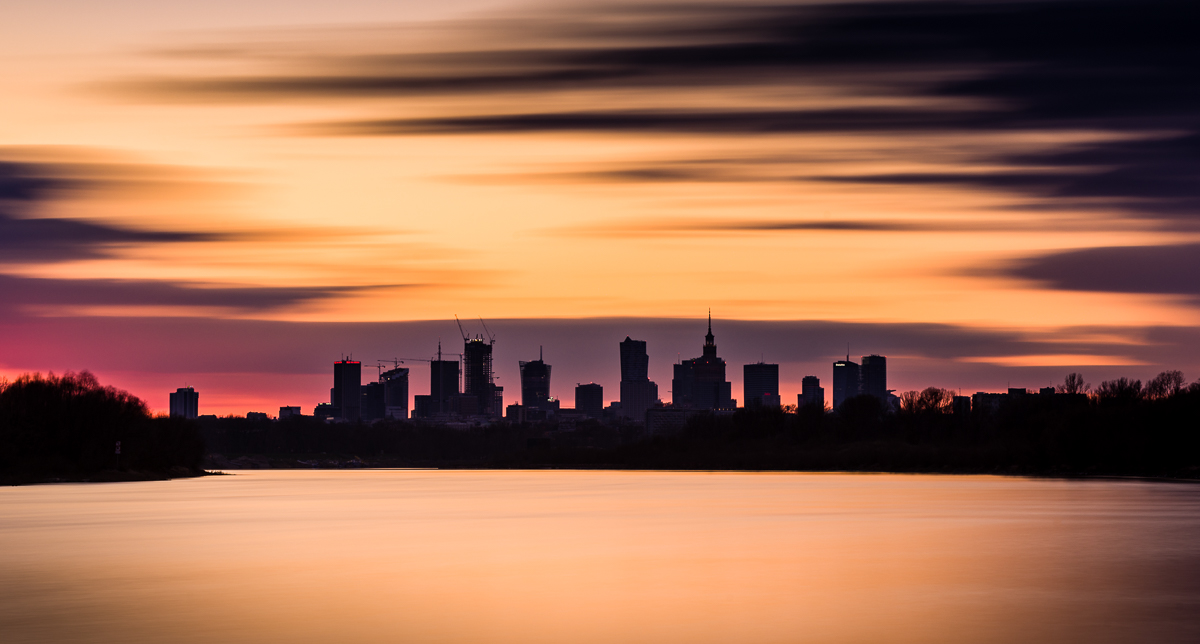 The World Is Different Every Day
DESCRIPTION
One of the photos taken in March 2020. The exposure time of 180 seconds beautifully blurred the clouds and enhanced the colors over the city where I live. Photo taken from the river bank. During the first month of the restrictions pandemic, I was going to the river to photograph the panorama of my city.
Awards:
- Honorable Mention category Architecture Cityscapes at International Photography Awards 2021
- Nomination in the 7th edition of the Fine Art Photography Awards.
AUTHOR
Polish photographer born and lives in Warsaw. She works in the fields of street photo, landscape photography and develops personal projects related to her own experiences. Her photographic vision shows how a person interferes with the natural environment, but at the same time wants freedom. In her photos, she loves geometric forms that are created by light, reflections, and shadow. She shows the emotions that torment a person.