Honorable Mention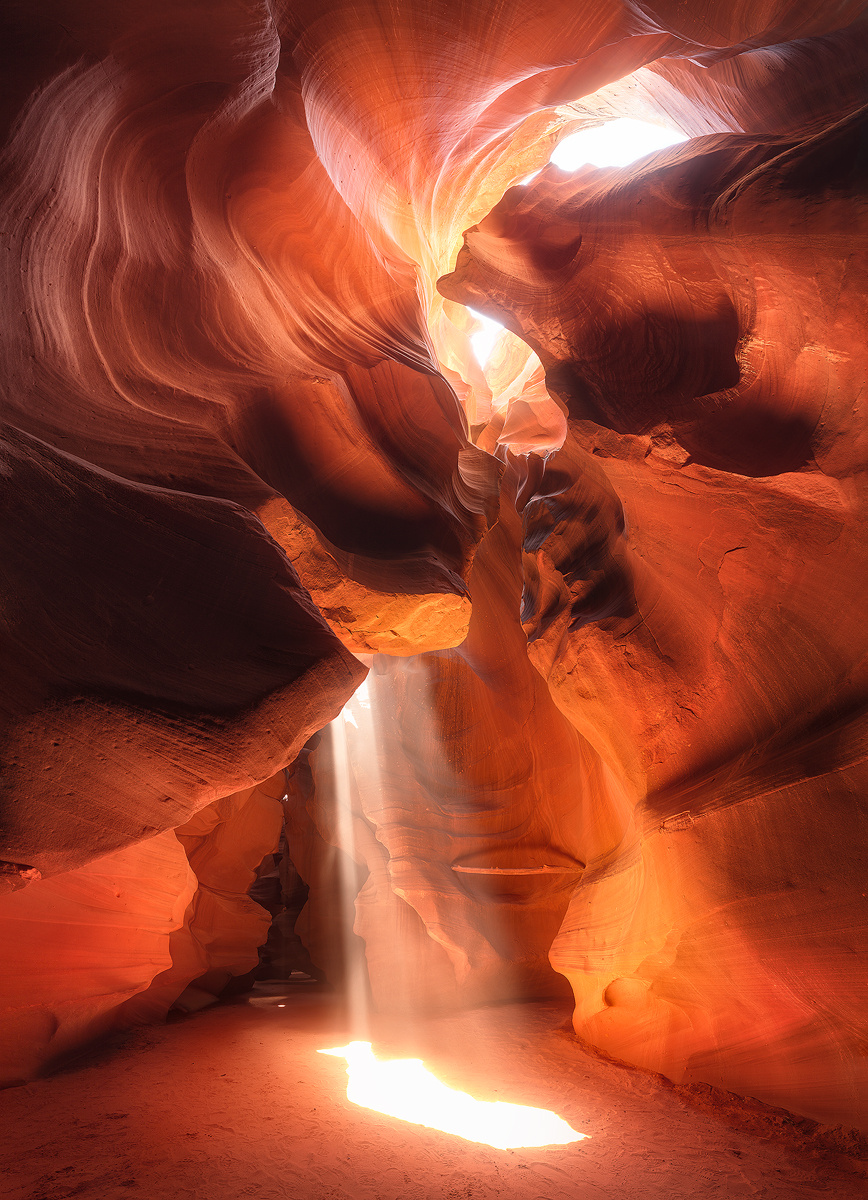 Ascension to Navajo heaven
DESCRIPTION
In the land of the Navajo Indians, canyons represent a mystical experience where you can touch the rock shaped by the elements over the millennia. The Antelope canyon, with its particular conformation, lets the sun's rays pass from above in only a few hours of the day, creating a show of lights.
As if it were a lift of light, I imagined a celestial call from ancient Navajo spirits.
AUTHOR
Christian Basetti, born in 1979, lives in Milan, Italy. Animated by the ever-growing desire for adventure, he transforms great solo trips around the world into an indissoluble combination with landscape photography.
Since he's fond of architectural photography, even in this case he admires the iconicity of the great works of the ancient and modern world; in his passion he feels the challenge to make the great works talk through his shots, as if they were silent, narcissistic creatures, waiting for someone to express their greatness.
In 2015, the passion for adventure and photography of environments converges in the photography of ancient decadent places, trying to give voice to these structures full of melancholy charm.
A secret world existing both in the present and in the past, an out-of-time, suspended dimension. He discovered places sometimes hardly accessible or simply hidden and isolated from the big cities.
The search for places is an integral part of the challenge and the story behind the final shot, as well as the legal risk of not being discovered in the property of others that are often guarded or otherwise not publicly accessible.
With a personal style always aimed at aesthetics, he never limits himself exclusively to the documentary aspect, but wants to represent the ancient pride of places destined to be erased by time, inspired by the style of Caravaggio in the representation of the environments.