Honorable Mention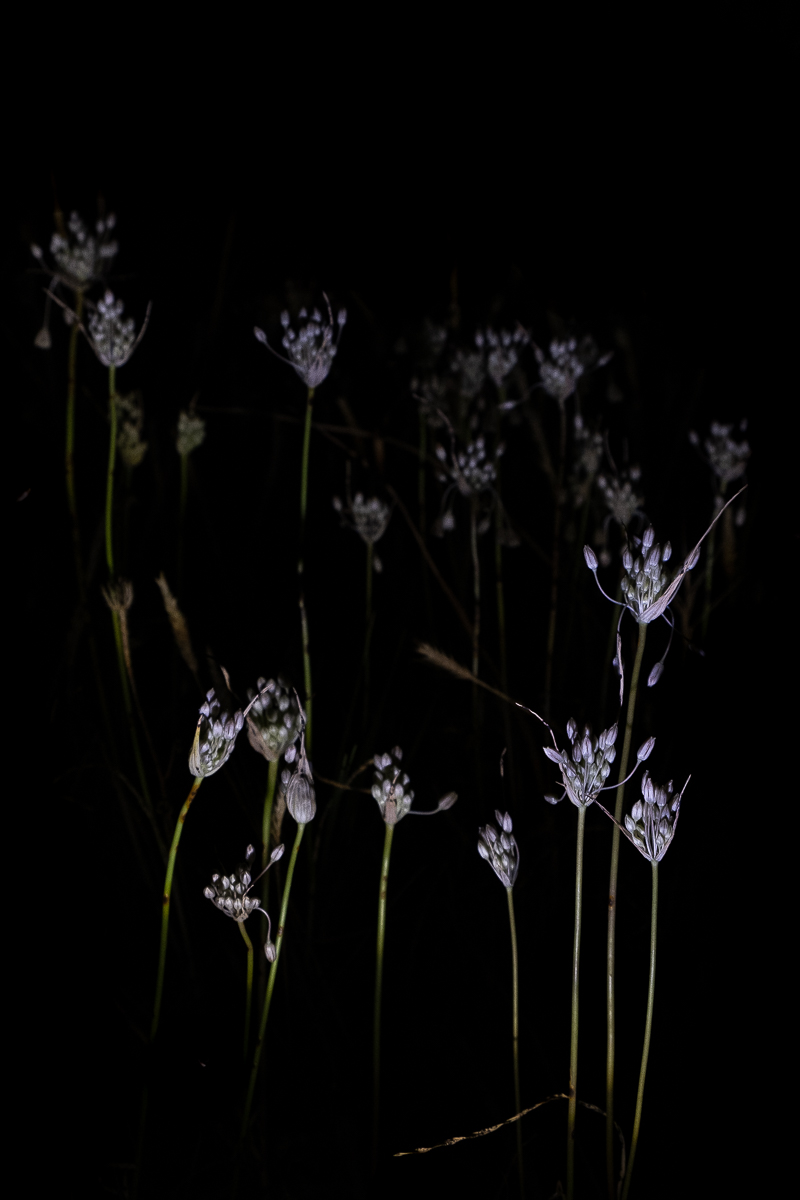 1.7. ROUND DANCE
DESCRIPTION
Wild flowers, 20 cm
Elba Island, Tuscany, Italy
July, 2021
Night photography
Hand-held photography
XT-3 Fujifilm camera
1/125 s
f/9,0
ISO 2000
Illumination by torch lamp
AUTHOR
I was born and grew up on the island of Elba, a small part of Italy between Corsica and Tuscany. After the first regular studies together with art history, I live in Florence, Italy, where i am studying political science.
Passionate about people and travel, I decided to move to Paris in 1998 to attend a photography school and pursue studies in anthropology.
I then worked at the EHESS (School of Higher Studies of Social Sciences) in visual anthropology on the research subject - Between art, life and politics : potential space and the limits of utopia. In this context, i filmed a collective of parisian artists for a few years and i took part in the exhibition Collective at the Palais de Tokyo museum, Paris : Squats and Art through the documentary film : Ephemeral and daily life (26 mn, 2003).
Holder of the European Degree of Psychotherapy (CEP), i have been working since 2008 in a practice as a psychosynthesis therapist.
In 2015, i joined the Artists' Studios in Belleville district, Paris to share my passion for photography. It is to my mind the priviledged artistic medium as it does portray an amazing ride not only through the intimate and the living but also the tiny and moving . As a result, photography is getting a support and an ally, a pretext and a material at the same time to explore these full-fledged universes which are the body and the imaginary.