Honorable Mention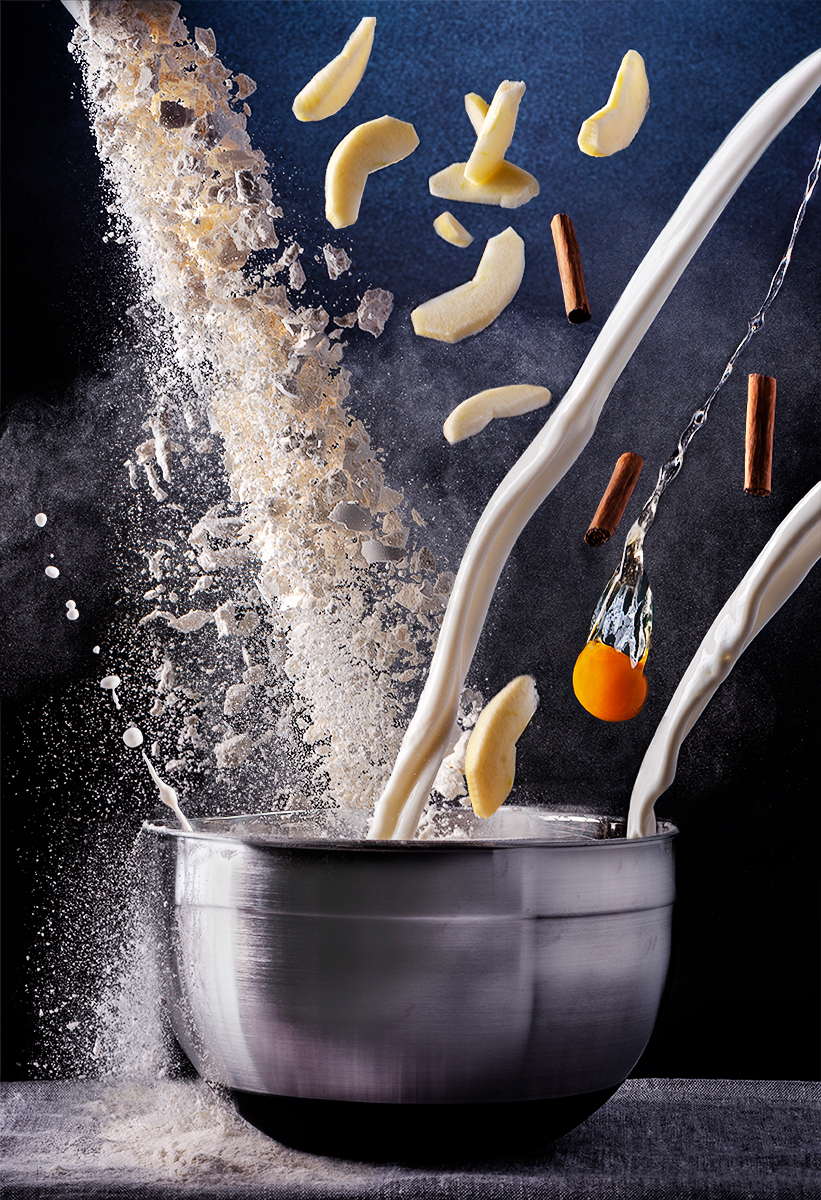 Flying Apple Pie Ingredients
DESCRIPTION
For this photo I imagined that all the ingredients of an apple pie throw themselves directly into the mixing bowl, making the execution of the recipe very easy. This picture is composed of many single images taken with flash for freezing action and at the right time.
AUTHOR
My name is Alessandro Zugno, I was born in the city of Padua in Italy, where I graduated in Chemistry and Pharmaceutical Technologies and worked for some years as a University Researcher.
Over the years I have always cultivated my passion for photography.
As my photographic knowledge grew, I could see that many of the skills acquired during my work as a scientist have proved very useful also for photography.
To quote the words of Leonardo Da Vinci:
"To develop a complete mind study the science of art, study the art of science. Develop your senses, learn above all to see. Understand that everything is connected."
I dedicate a lot of time to the construction of each Fine Art photo and a remarkable attention to all the elements present in the image. My goal when creating an artistic image is to obtain photographs that tell a story and are worthy of being exhibited in a gallery.