2nd Place winner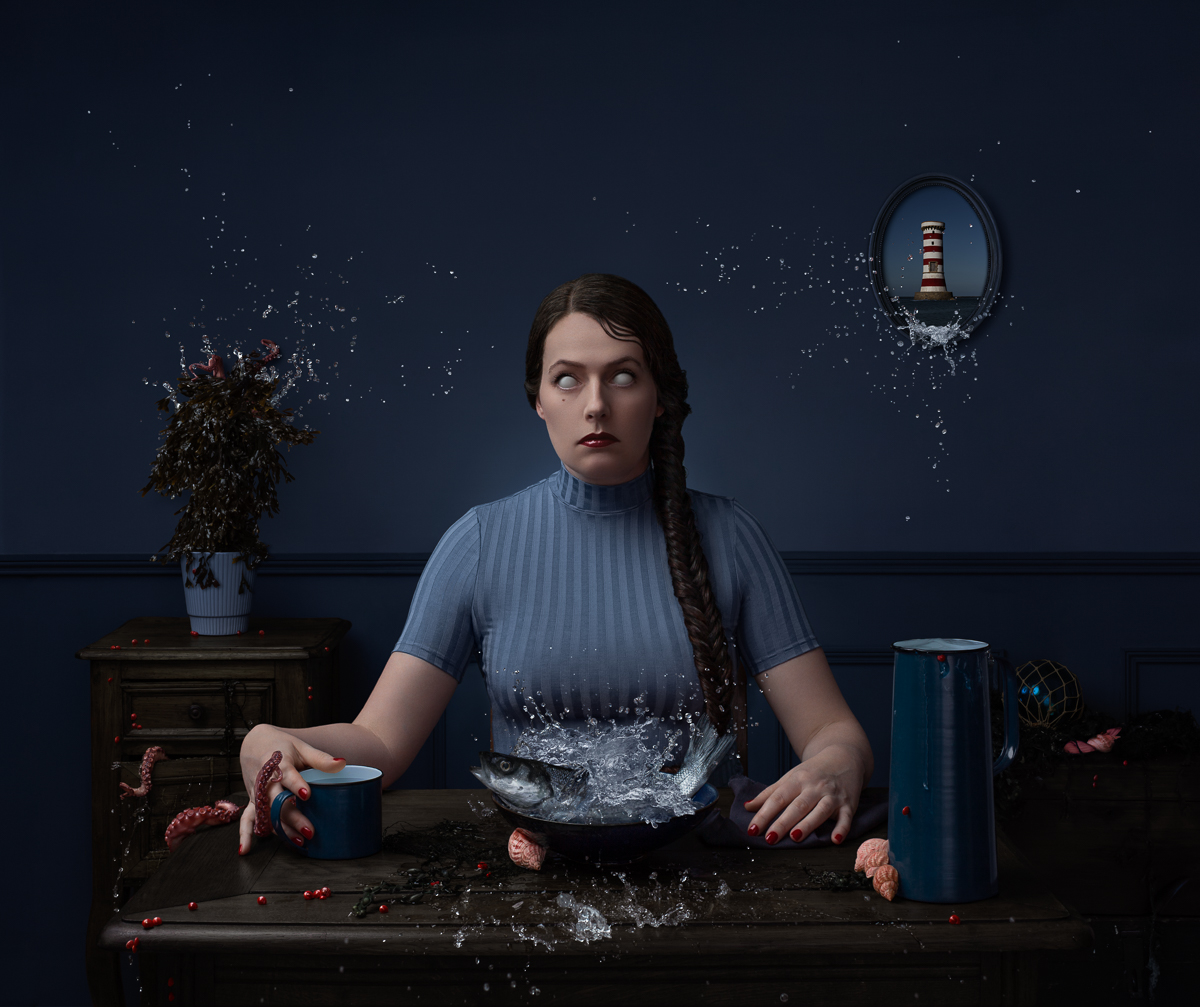 Les yeux de merlan frit [Fried whiting eyes]
DESCRIPTION
In French, to look at someone with fried whiting eyes originally referred to enamoured eyes. The meaning of the expression has evolved, so that it conveys bafflement or lack of understanding nowadays.
This semantic shift compelled me to challenge the meaning of this idiom, weaving instead a narrative of literal and personal interpretation.
Through a self-portrait that makes use of a perfectly valid reading of these words and blurrs the notions of animated/unanimated subjects, I aim to put in perspective the very subjectivity of our everyday language.