Honorable Mention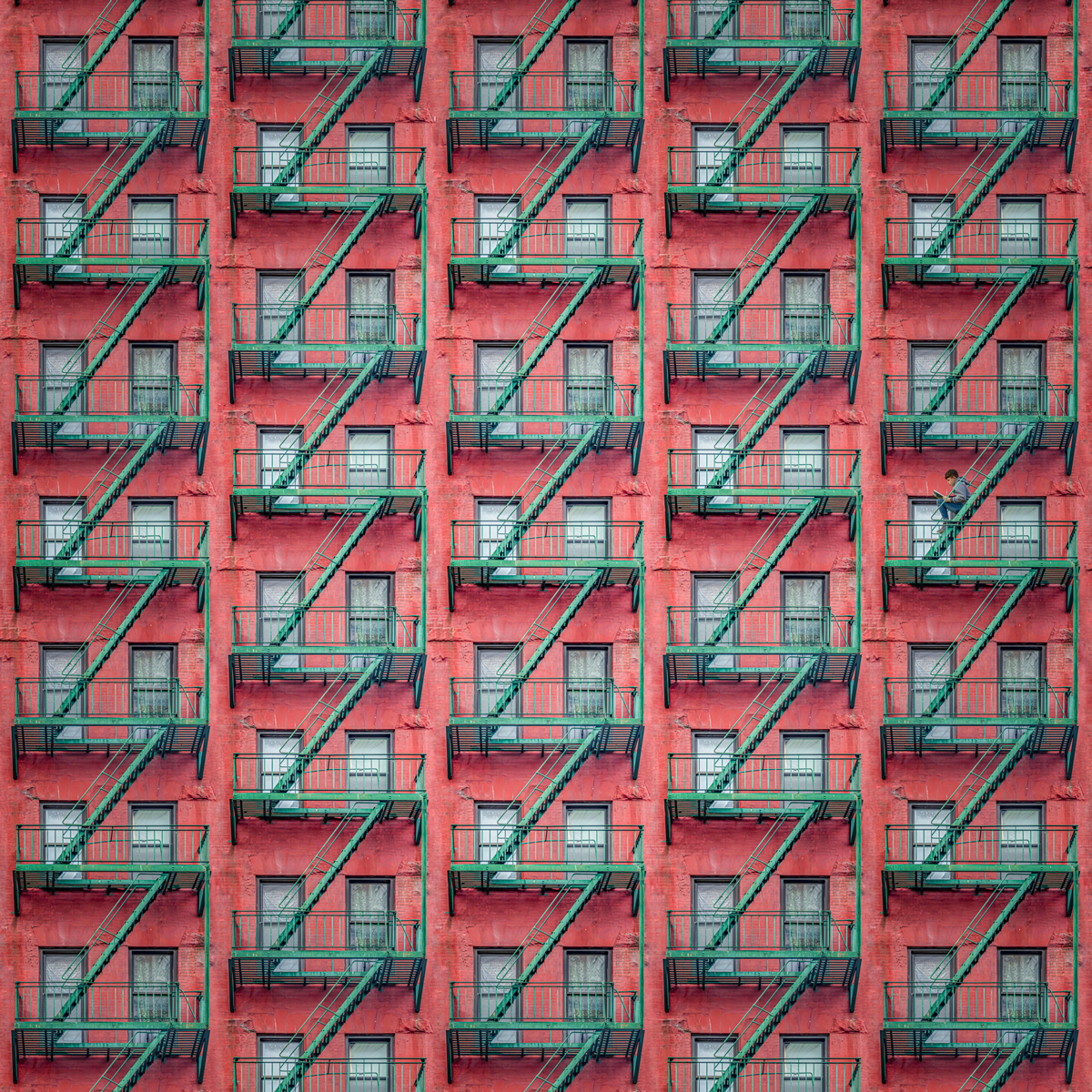 Fire Escapism II
DESCRIPTION
This is the second of my series of New York fire escapes. I particularly love the green & red contrast and as a small touch of human presence I blended in my son who is reading a Harry Potter book. The series is meant as an uplifting collection to escape from the everyday reality into an imaginary world of rhythm, color and creative joy. The reading child is also meant as a metaphor for expanding one's imagination through reading books.
AUTHOR
Paul Brouns was born in 1967 in Ittervoort, a small village in the south of the Netherlands.
He studied art at the Academy of Fine Arts in Tilburg (Academie voor beeldende vorming). After his graduation (Cum Laude, 1990) he started exhibiting paintings and graphic prints.
In the 1990s he was also one of the first artists to employ graphic computer electronics as a tool to create art. Around this time Paul Brouns also became more and more interested in graphic design. In 2008 he started working as a freelancer in order to free up more time for his artistic ambitions.
Inspired by the new possibilities in digital photography, in recent years he has concentrated mainly on this new medium. Because of his ongoing infatuation with geometrical patterns, repetition and luscious colours, he has developed his personal approach to architectural photography. This work resembles his early abstract work, but through photography it is more strongly linked to the world as he observes it.
His work is available in certified limited editions and is bought regularly by art collectors worldwide.