Honorable Mention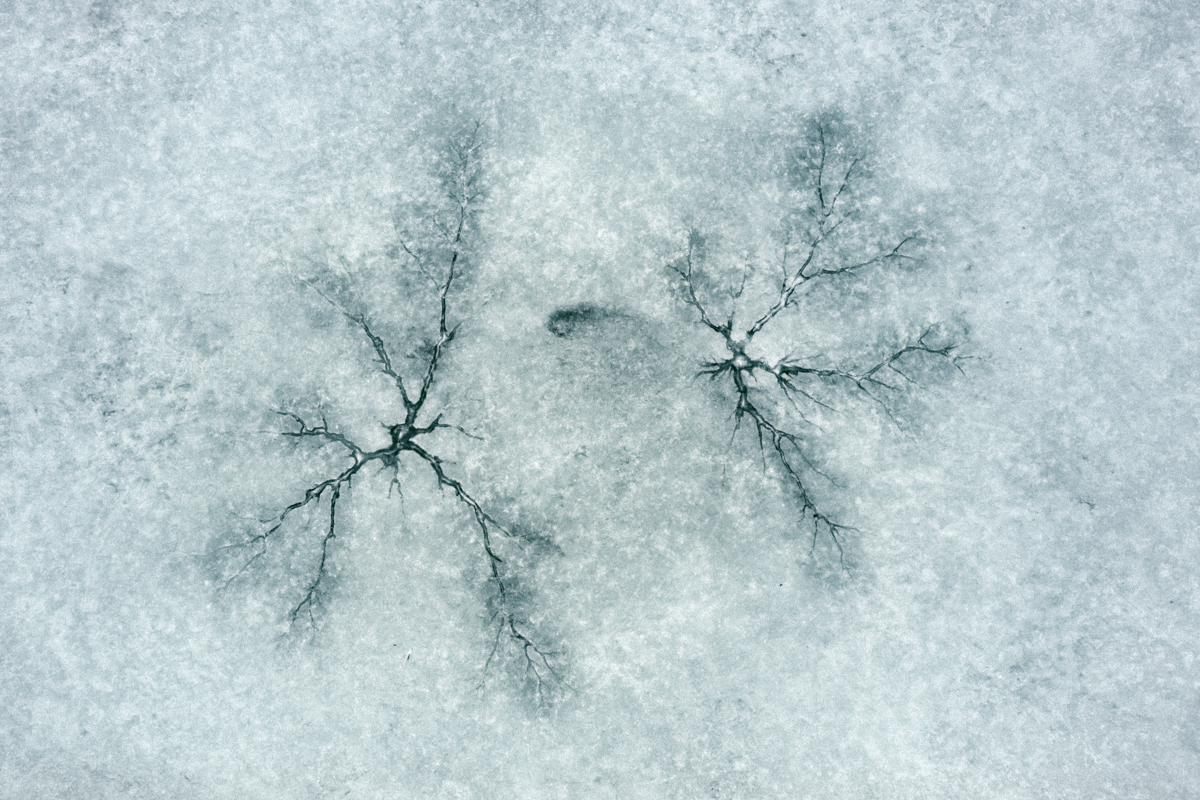 Patterns On Ice In The Lake
DESCRIPTION
This photo is from the series "Traveling Lakes in Spring in Search of Amazing Ice Patterns".
This series of photographs is result from observation of the ice surface on freshwater lakes. This study was conducted from the fall of 2020 to the end of the spring of 2021.
During the winter period, the structure of the ice changes, and the surface of the lake looks different. Amazing patterns appear on the ice, then they disappear, and others appear.
For filming, a drone was used, because in most cases the ice is loose and you cannot walk on it with a camera. The most expressive shots were obtained from a height of about 20 meters.
AUTHOR
Olena Kurylo is an international award-winning photographer, with focus on Aerial, FineArt and Nature photography.
In her photo projects, she seeks to share beauty or discovery, you can motivate someone not to stop their plans. And also to emphasize once again that in every area where we live there are beautiful phenomena that we may not even be aware of for a long time.
In recent years, she has begun to explore the ways to use Virtual Reality in art and the possibilities it provides by posting photography in Virtual Galleries.