Honorable Mention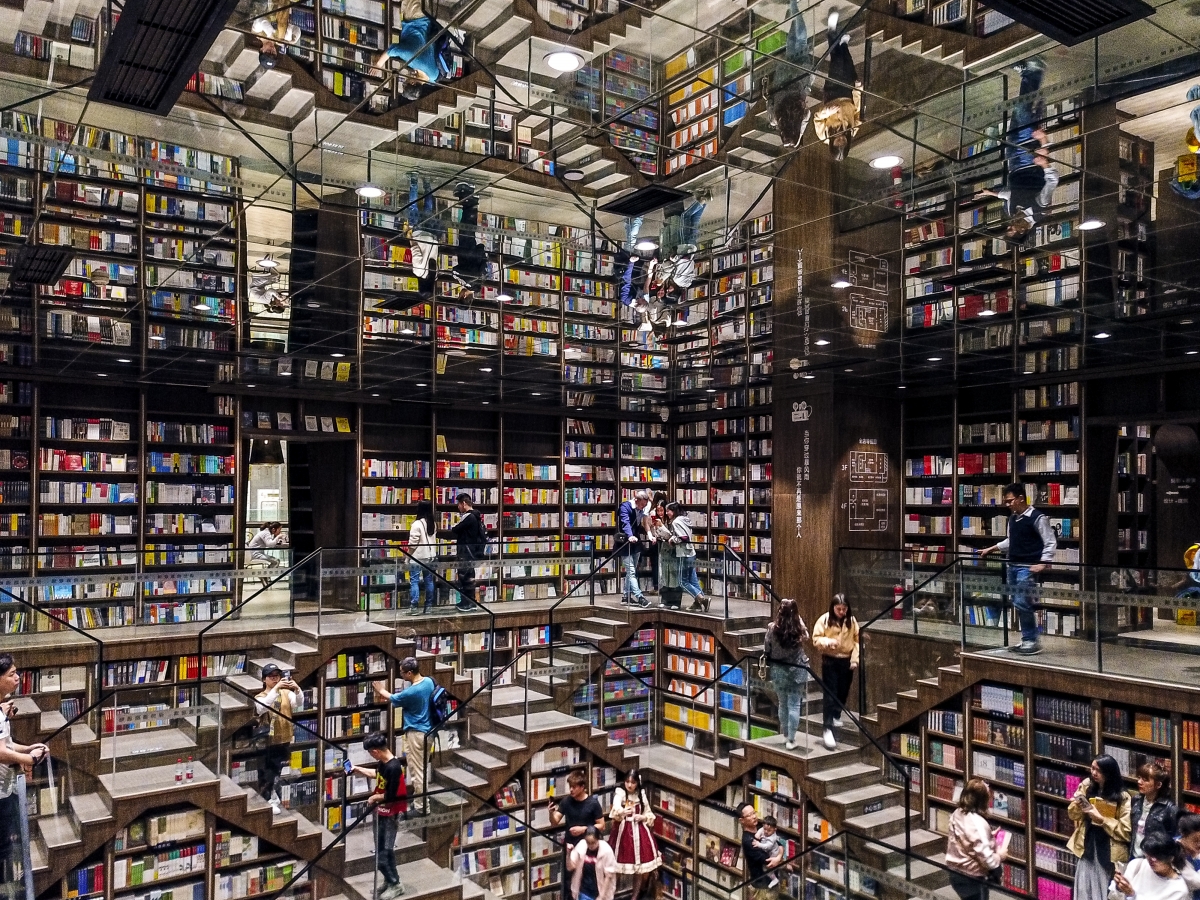 The Upside Down
DESCRIPTION
Holidays in Chongqing recorded the local popular bookstore-Zhong Shugs.
After entering the bookstore, was struck by the sense of perspective of the interior space atmosphere, layer by layer The overlapping stairs resemble the rolling hills and the mountain city, one of Chongqing's famous names.
Echoing each other, the bookcase is full of this room, and there is a tall one in the upper aisle.The book wall extends to the ceiling, and the ceiling is matched with a lot of mirror glass, depending on It feels like being in an upside-down world.
It reminds me Early Dutch artist-M. C. Escher- Relativity.