Honorable Mention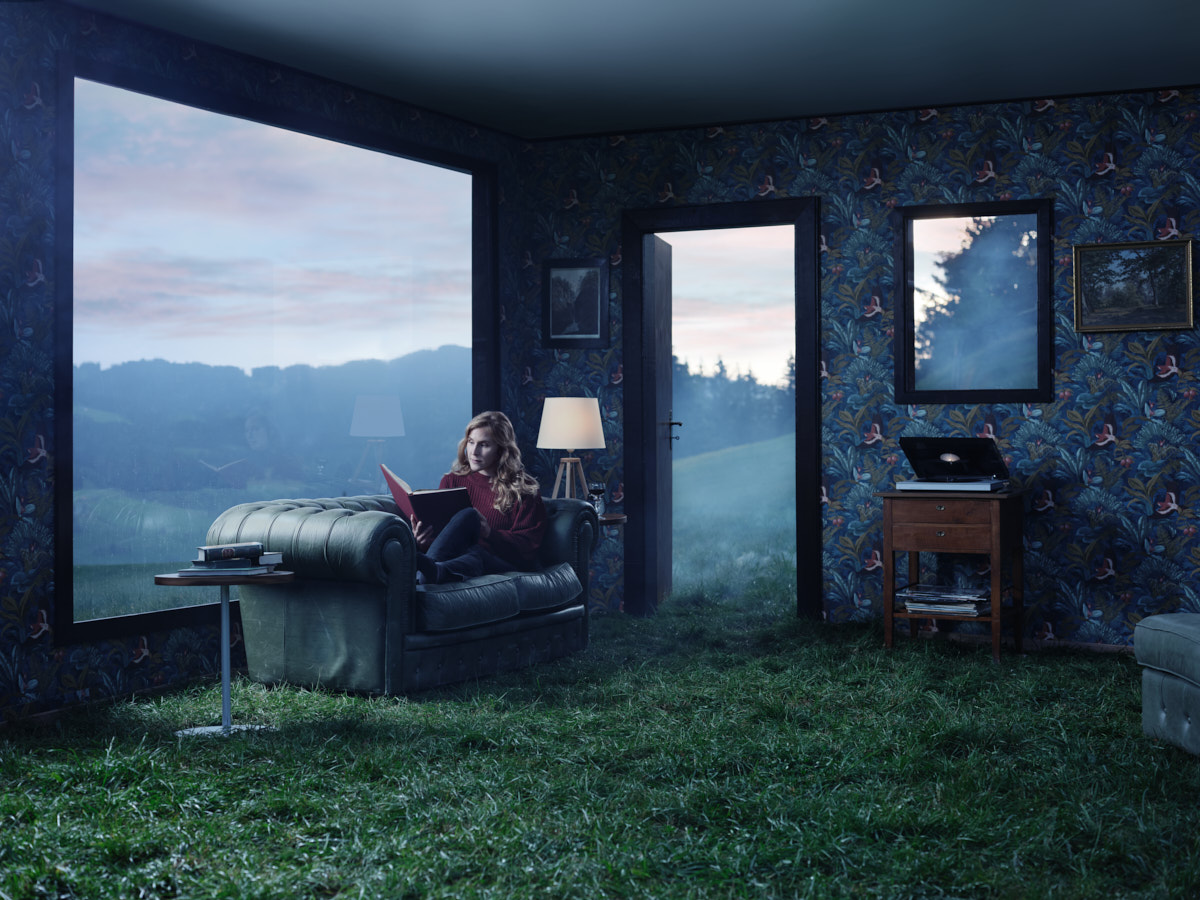 Outside In
DESCRIPTION
How does being immersed in a story change us? The theme I studied for this image is the strong effects a book, film or tv show can have on us. It can change our opinion, inspire us and make explorers out of ourselves. So, I created a picture where we can glimpse our subject's inner self while her view of her surroundings changes.
Shot on location with minimal retouching done in post.
AUTHOR
I grew up in a small village in Switzerland. The kind of place where cows outnumber the residents.
Being heavily influenced by art and design in my family, I started taking pictures and shooting videos at a very young age. From there, things grew naturally and nowadays I am surrounded by many talented people on the set. Working with these people is what keeps me pushing my limits.