Honorable Mention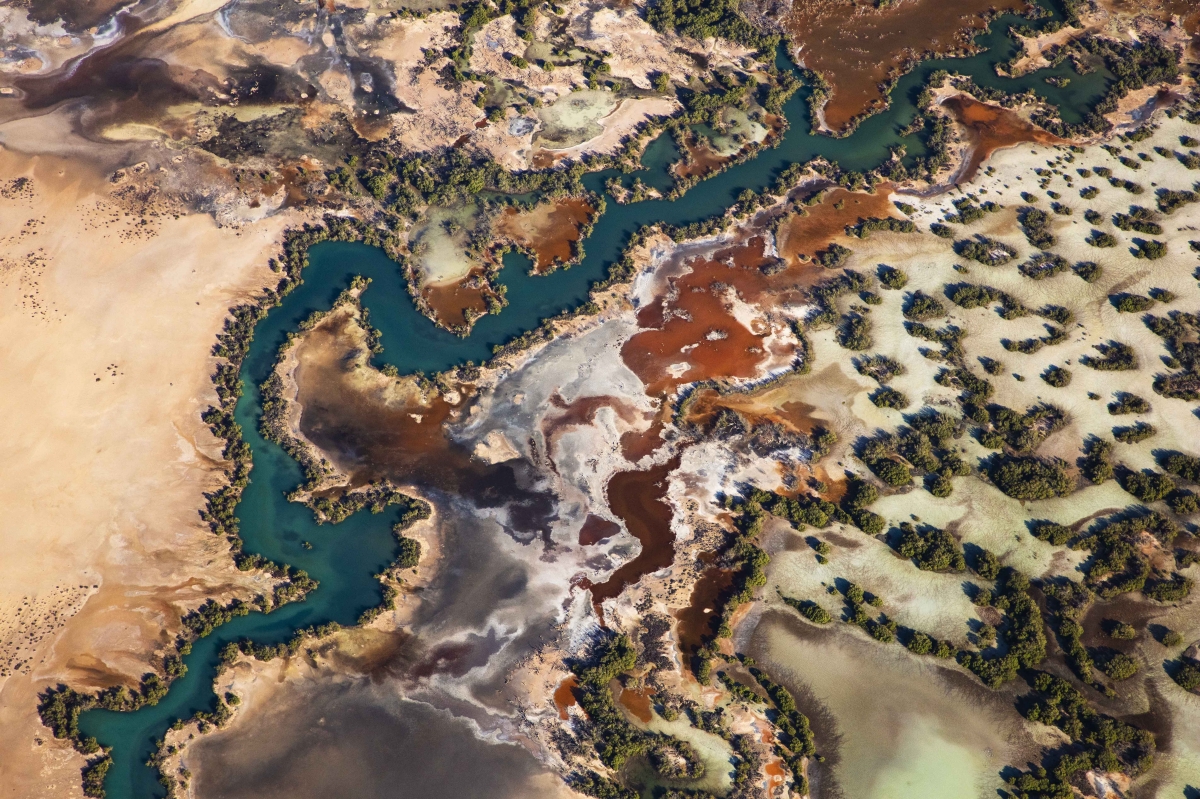 Blue Dragon
DESCRIPTION
'Blue Dragon' captures the elegance and simplicity of a vast and diverse landscape from a rarely experienced perspective. Some landscapes only become visible after you take off.
Occupying more than 20,000Ha in the Gascoyne region of Western Australia, Lake MacLeod is a vast inland salt lake that supports a system of wetlands featuring one of the largest inland mangrove communities in the world. These communities provide a natural habitat for a countless variety of birds, fish and other animals. The wetlands are serviced by ocean tides, which flush seawater into channels below and out through vertical shafts, sinkholes, and other surface vents within the lake.
AUTHOR
Steven Manolakis is a photographer based in Sydney. His images of Australian landscapes photographed from above provide a unique view of what lies surrounding us.
Since he began shooting in 2018, Steven has earned more than 90 international photography awards, commendations, and honourable mentions. The most notable accolades include winning placements in the Australian Geographic Nature Photographer of the Year, the IPA, Siena Awards, and Australasia's Top Emerging Photographers. His work has been published in The Eye of Photography, Australian Photography, and All About Photo magazines.