Honorable Mention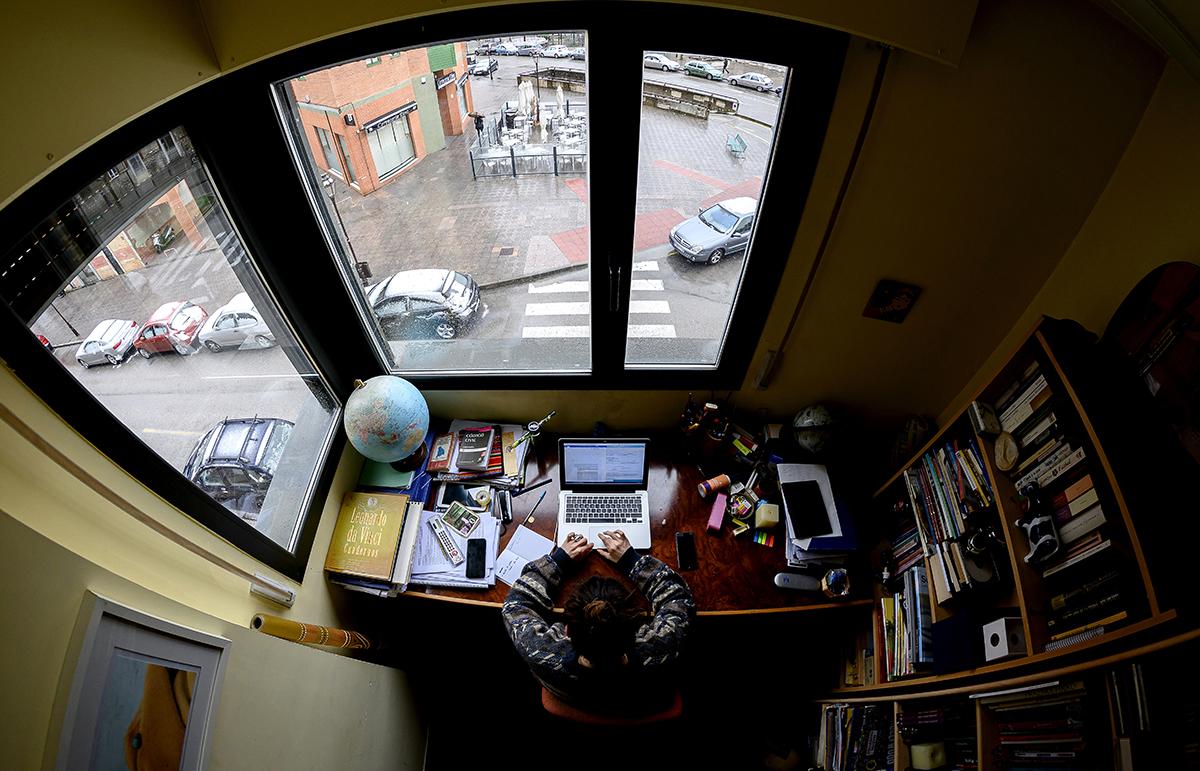 Telematic work due to the Covid-19 crisis
DESCRIPTION
A Spanish woman works from home on the first day of the pandemic coronavirus confinement. She works as a civil engineer in León. The confinement decreed in Spain forced her to stay for three months in her hometown, Burgos, where she was visiting on March 16, 2020.
The picture was taken as a means of documenting the changes on the photographer´s relatives lives during state of emergency decreed in Spain, period during which any citizen could not leave home except for meeting basic needs.
As a consequence, teleworking percentage in Spain rised from 4.8% to 34% during the first wave of the pandemy.
AUTHOR
Samuel de Román (Burgos, Spain)
Freelance photographer trained during 2007, 2008 and 2009 in Burgos. He has worked as press photographer since 2009,
period during which he collaborated with several Journals and Photo Agencies.
Nowadays he collaborates with One Percent Magazine and Getty Images Agency, publishing his photographs on many International media as well.