Honorable Mention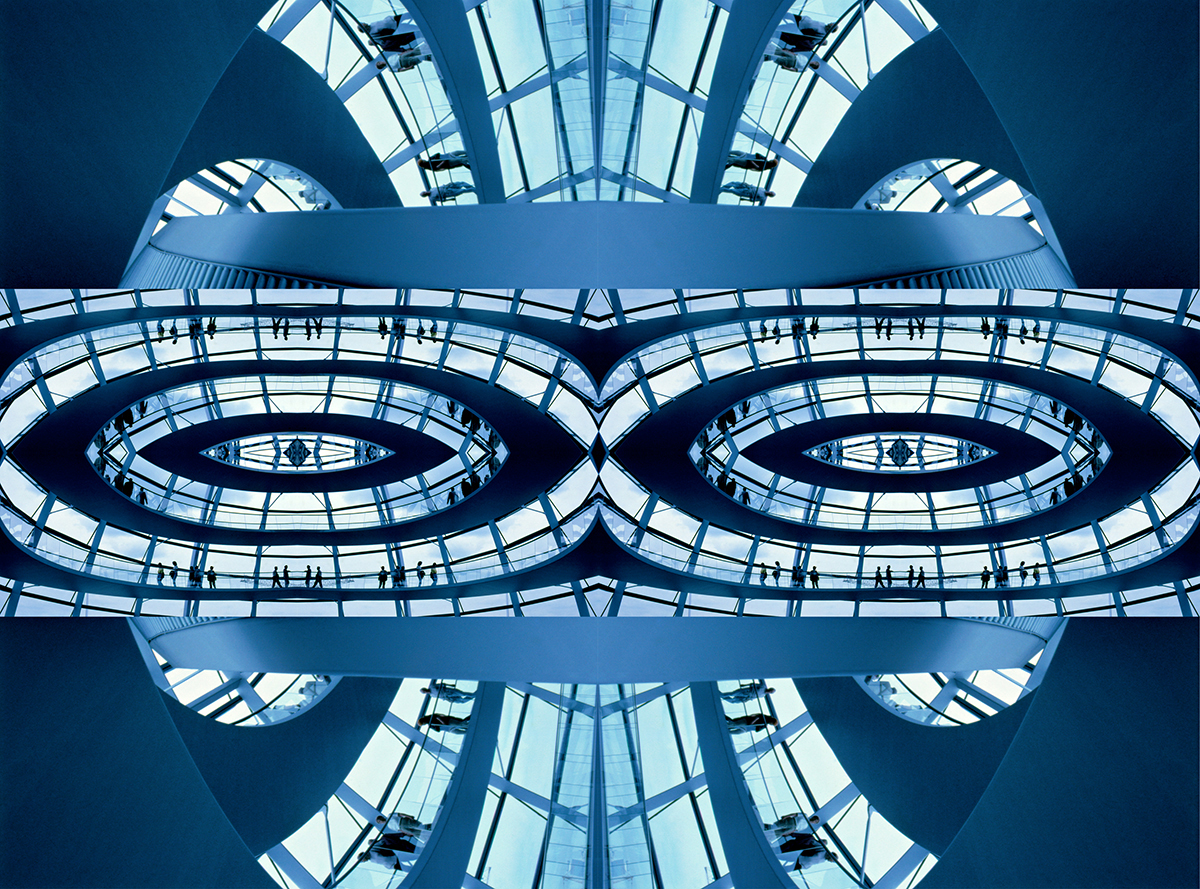 Anderswelten - Reichstag Berlin
DESCRIPTION
In the photographic work "Anderswelten" I would like to approach architectural photography in a completely different way, by removing reality from its logical associations and shifting it.
I do not look at the buildings as a whole, but photograph specific details of different architectures. Often, even with houses, the beauty is found in the detail and not in the whole. A reality dissected into its smallest parts, scooped from the fragments of architecture, is reassembled.
The alienated pictorial realities are created by fragmented surfaces and details, which are put together like a puzzle in a permanent repetition, mirroring and juxtaposition. The result is a pictorial reality that converges in perspective from different directions. It is a game between the errors and confusions against the space-time reality.
Because of the assembly and collage of the similar motifs, the meticulous zooming in, fragmenting and reassembling the reality, a cosmos of new image worlds and a completely different and new view of our architecture emerges.
AUTHOR
from 2021 photographer at the Museum of Berlin/ Antikensammlung
2014 Master's degree as best of the year in the photographer's trade
from 2009 lecturer master class
2008-2019 Lecturer at the Center for Photographic Education (ZFFA)
2007 Lecturer at Focon International e. V.
2004-2006 Lecturer at the Technical School Potsdam / Focon - Guild of
Photographers
since 2003 freelance photographer / artist and
1999-2003 Photographer at Fotografie:Schumann
1998-1999 Assistant at Fotografie:Schumann, Berlin
1996-1998 apprenticeship as photographer at Grauel & Uphoff, Hannover
1996 A-levels, Berlin
1976 born in Berlin