Honorable Mention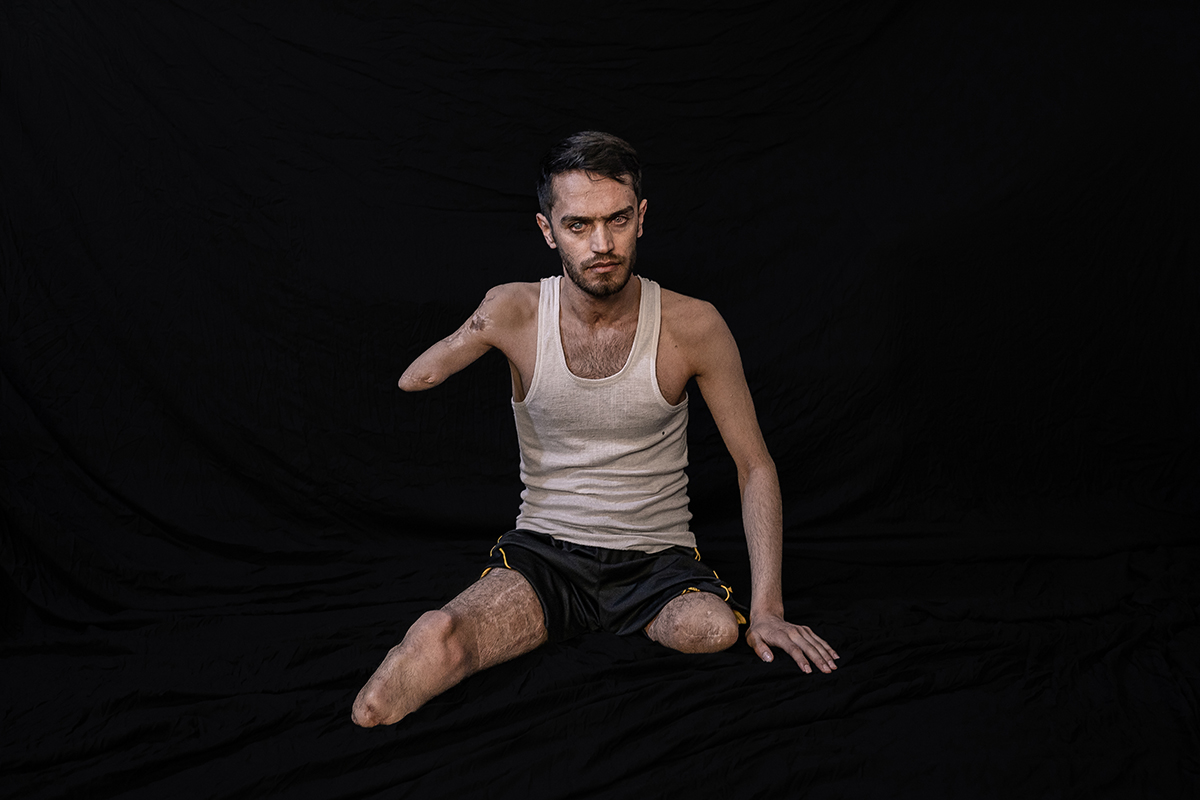 Salman
DESCRIPTION
Salman Farman Saleh was born in 1992 and joined the Peshmerga in 2009.
He was wounded in fighting ISIS in Dec 2014 in Makhmour near Mosul.
As a member of a team that clears IEDs, he was cleaning a field of mines when one exploded near him. The blast took both his legs, one hand, one eye, and an ear.
He has a 100% disability. He has two kids.
This is just one of the more than 10,000 Peshmerga were wounded in the against ISIS.
AUTHOR
Younes Mohammad is Born in 1968 in Dohuk, Iraq. He's a Kurdish freelance photographer mostly active on assignments for newspapers, magazines, etc.
He spent his life in Iran as a refugee from 1974 - 1998 and graduated with an MBA University of Tehran.
Photography was his passion but he had no chance to follow it while the war situation was still continuing During Saddam's time.
In 2011 he quits his job and starts his journey as a photographer. His work has been exhibited internationally and published widely in publications.
He has received numerous awards.
He is now based in Erbil, Iraq.