Honorable Mention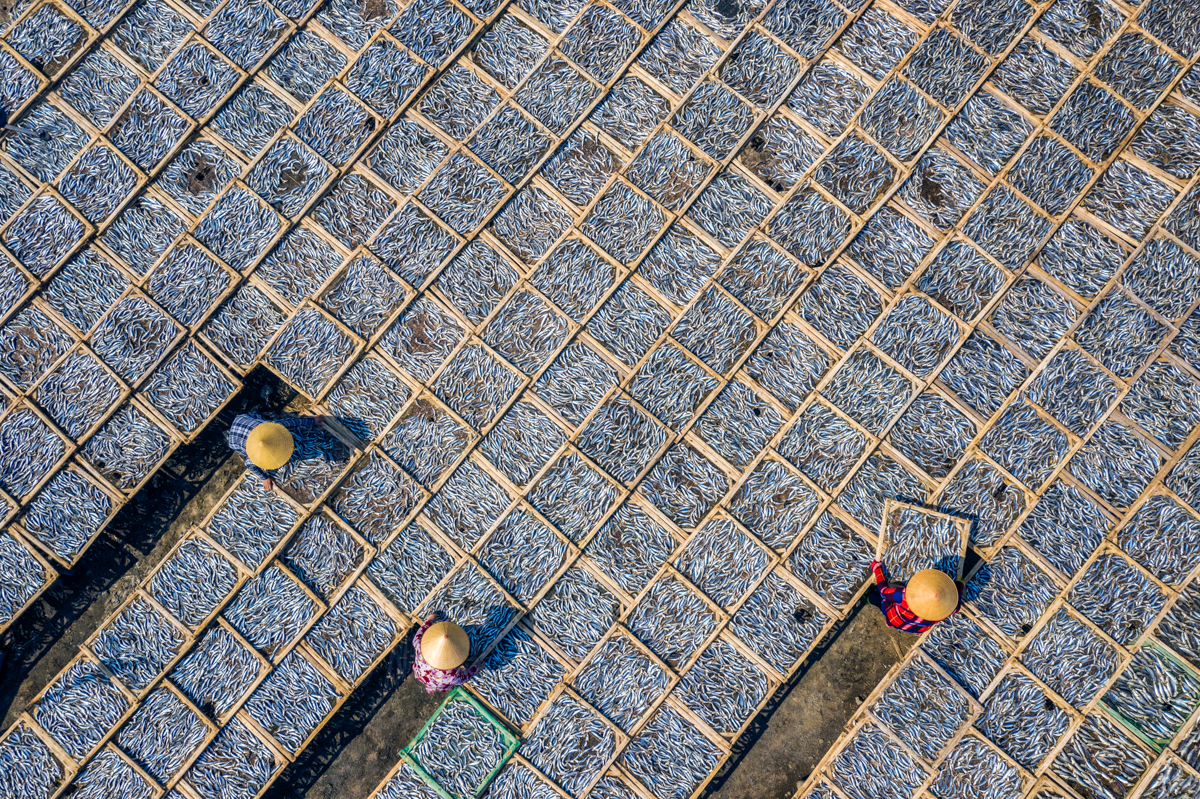 Drying steamed fish
DESCRIPTION
Thousands of fish are laid out to dry in wooden trays, creating a mosaic effect when seen from above. Fishermen capture vast amounts of fish in the East Sea off the coast of Vietnam and bring their catch ashore at the city of Vung Tau.
Here, workers wash the fish with sea water, then dry and cut them before they are sent off.
AUTHOR
My name is Nguyen Tan Tuan, born in 1983. I was born and raised in Central Vietnam. When I came to photography in 2015, I was fascinated with capturing the beautiful scenes of my homeland, especially the labor beauty of my people.