Honorable Mention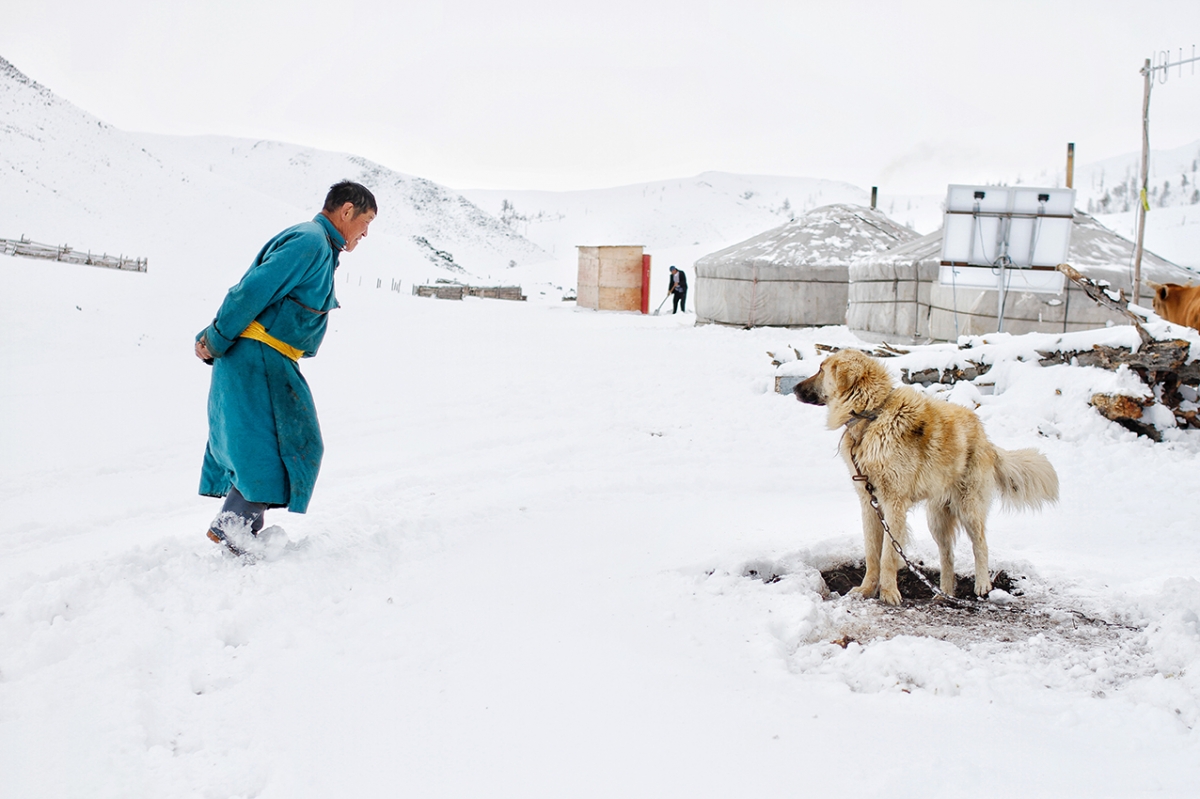 Nomadic Life. Mongolia
DESCRIPTION
The man in the green suit. This is a photo report made in Mongolia when the temperature radically changed to minus 15 degrees. I had to live for a few days with the man in the green suit and his family. In the report I want to express the hardness of working at these temperatures. What I found was the great purity in them.
AUTHOR
Quim Fàbregas has been trained as a photographer through the participation in courses given by Foto-Film Calella (2000), and by the Institut d'Estudis Fotogràfics de Catalunya (2001-2003). His training has been complemented in a self-taught way, through personal research and constant practice in the profession.
His work has been seen through exhibitions and publications in newspapers with the aim of showing the diversity of life forms in different parts of our planet. Being a reporter in the newspapers La Vanguardia and El Punt Diari. And publishing one of his projects in the newspaper Presencia, in which he documents the celebration of an African wedding.
In his photographic career it is worth mentioning the achievement of more than 50 photographic awards, among them the 1st Prize of the Travel Magazine Rutas del Mundo in the Portrait category (2006), and the award of the Silver Medal of the Foto-Film Calella Association (2003). The second prize in the contest of Development and Cooperation of the Generalitat Valenciana (2006), the first prize in the contest Ombú de Pineda de Mar (2007), the third prize in the humanitarian contest Pere Ferran de Sabadell (2007), the first prize in the contest Abeja de Oro de Guadalajara (Madrid 2007) and the first prize in the contest of the magazine Loney Planet (2009).
Highlight the SECOND PRIZE obtained in NEW YORK in November 2009 by the RESOURCE MAGAZINE with a total of 10,000 participants from around the world with the collection SCHOOLS OF MALI and an HONORABLE MENTION obtained in LONDON in the 4th Annual Photography Master Cup competition in 2010.
He has made multiple exhibitions, including Imaginary Portraits I and II; Anantapur, the India of Vicente Ferrer; Guess my country, a report on children from different cultures currently living in Catalonia, and A vision of Gambia, after