Honorable Mention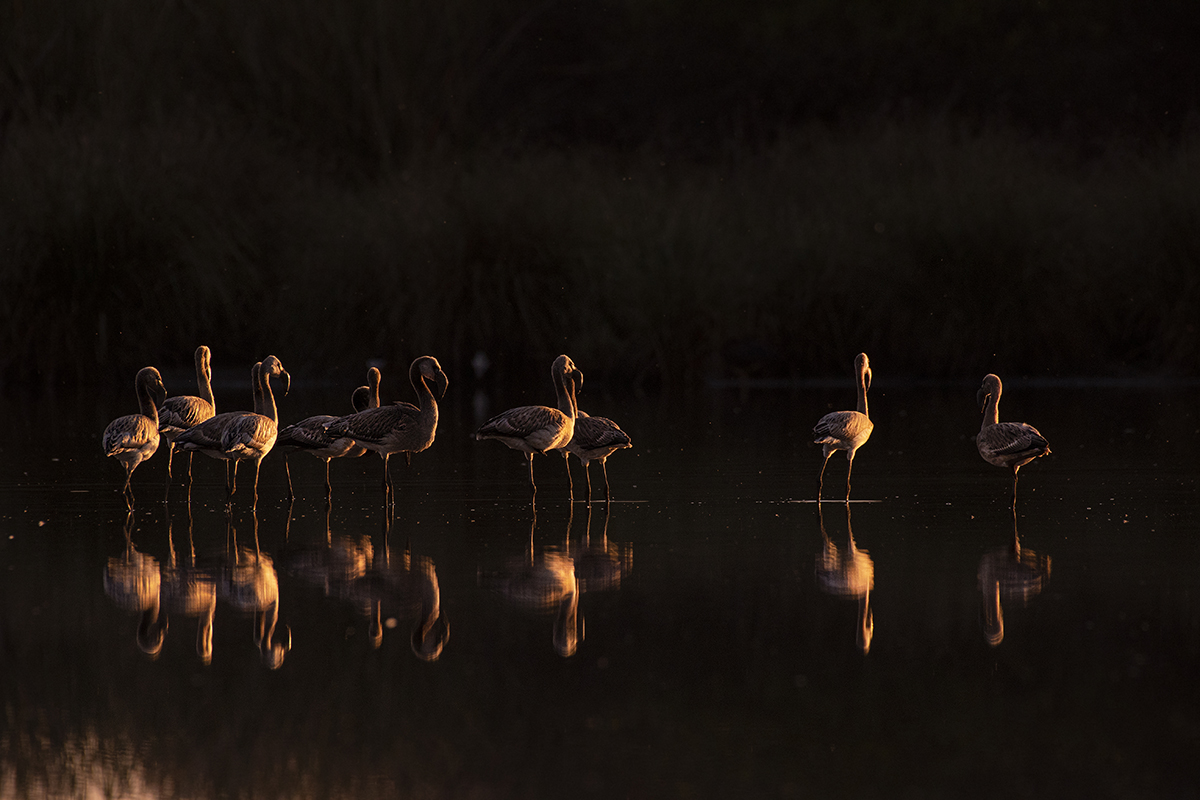 Golden Birds
DESCRIPTION
Lesser Flamingoes,
Gaborone Game Reserve, Botswana
Nikon D500, Nikkor 200-500mm Hand held shot
Exif: Shutter 1/1600, Iso 1000. F8
One fine evening on a weekend I visited a local park for my regular practice for little water birds and all of a sudden I heard some 10 to 15 chopper flying together sound up above but to my surprise I witnessed flock of lesser flamingoes landed almost 100 meters away and started foraging and the sun was going down fast. Light was bad couldn't get a proper shot then I have decided to go for low key shot and.i was waiting for the sun angle to come down and it was so beautiful the golden light hit the birds and I seized the opportunity. I felt that moment was golden opportunity to frame this golden birds.
thank you
prakaash hari.
instagram.com/prakaashhari