Honorable Mention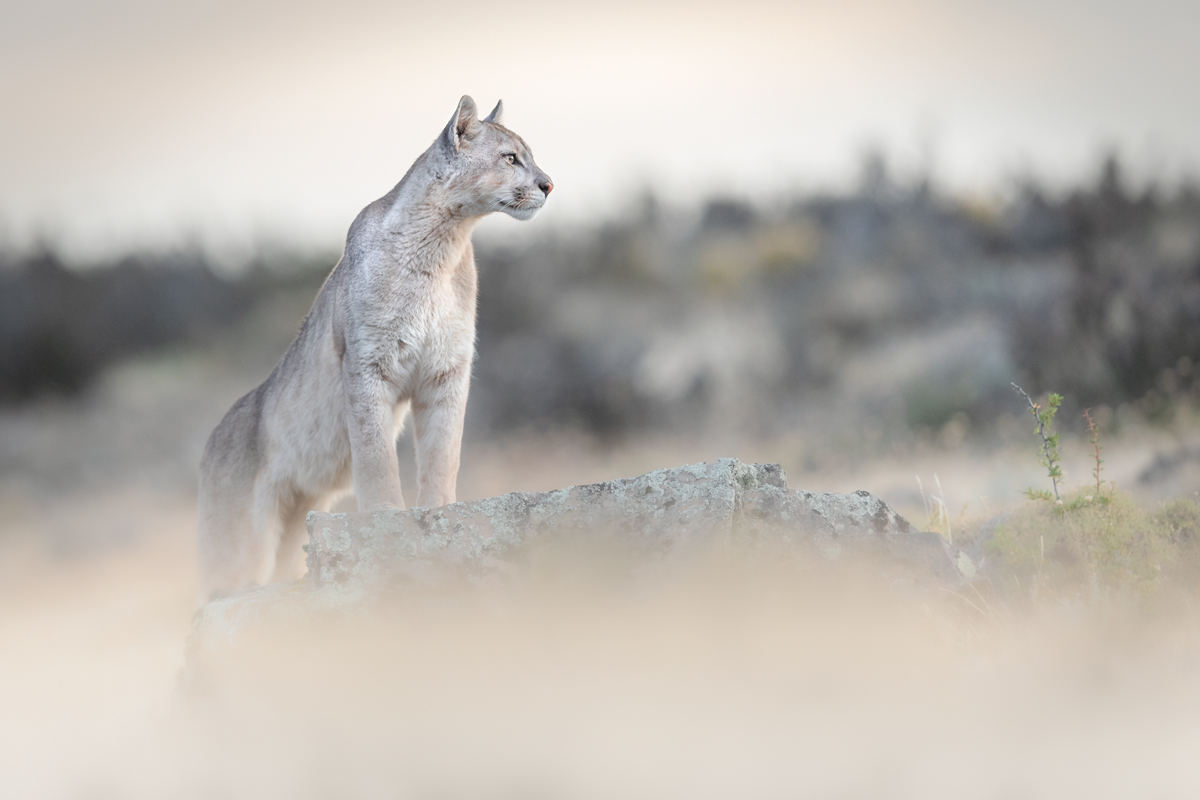 Sublime
DESCRIPTION
An imposing young cougar begins to activate to go in search of food, while watching carefully. The warm afternoon sun creates this beautiful pastel-colored atmosphere. I stop to contemplate this beautiful moment in Torres del Paine, Patagonia, Chile.
AUTHOR
Francisco Espíldora (Chile, 1983), freelance photographer, specialized in natural settings and wildlife. From a very young age, he developed a deep love and respect for nature. Photography and observation strengthened his conviction to care for her.
He founded, in 2019, Karkai ediciones, with the aim of promoting his projects and collaborations with other authors. He advises on art printing processes, quality controls and author publications. In 2019 he published his first book called "Torres del Paine", a work that is the result of a multi-year project in the area to get involved with the fauna and nature of the place, in different seasons and especially in winter. Very little known and photographed season of the year.