Honorable Mention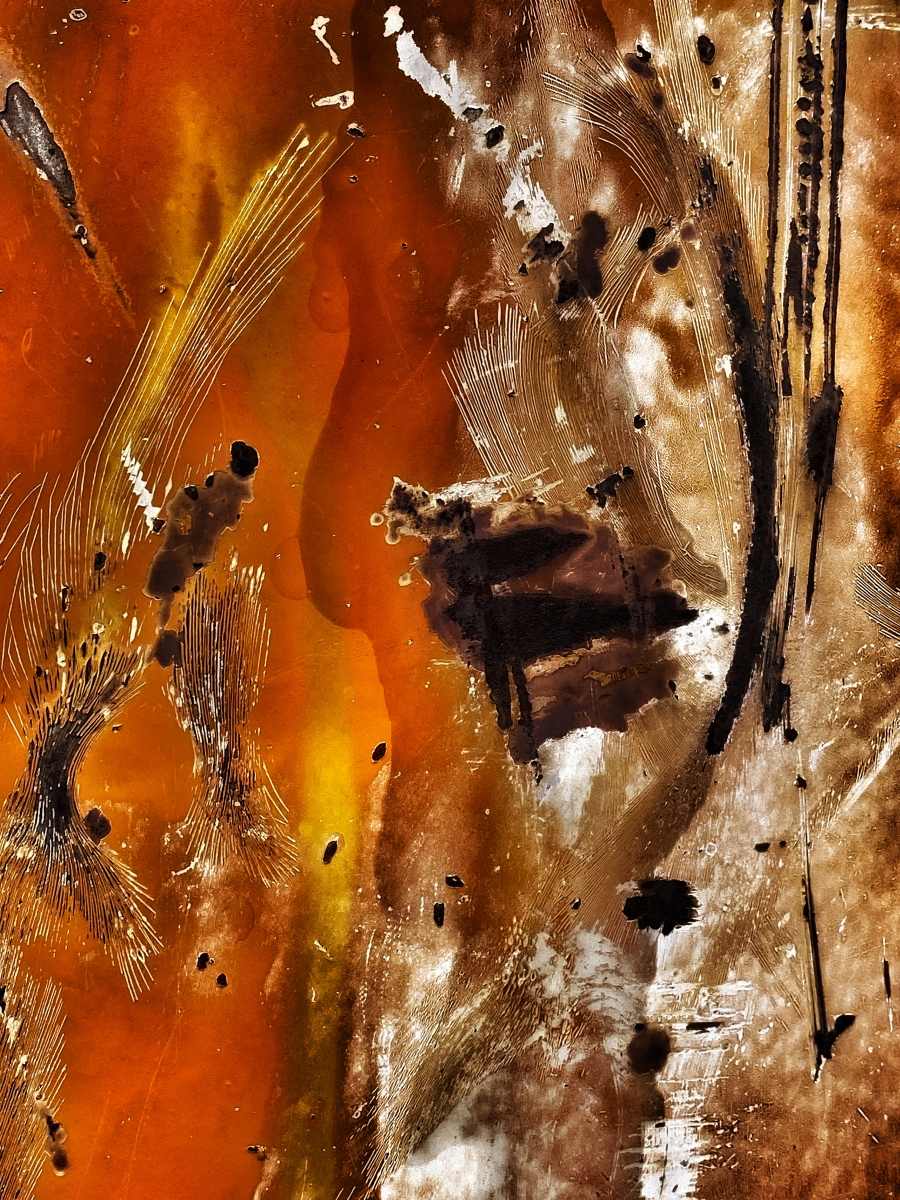 The Spirits of Route 66, No. 9
DESCRIPTION
My main goal for taking macro/close-up photographs of abandoned antique motor vehicles that are decaying away along the Historic U.S. Route 66 is: How do I make the old, ugly, and the discarded look beautiful, strong, and colorful again? And why do I see faces everywhere I look? Who is always watching me? Are they spirits or other worldly beings like the supernatural? Or did the people who originally make these antique motor vehicles (like the ones who bent the metal to create the automobile to the ones who actually had to paint it), plus, the universe's energy source called sand, wind, and rain (that has been hitting this motor vehicle for five to ten decades straight) are transferring all their different energy sources into one another and somehow someway are forming into a brand new source of energy / life and that is what we see instead? And how do I properly capture these *new beings* in their true essence, full of color & full of life?
AUTHOR
Always attracted to the darker side of life, I quickly found my passion for playing the antagonist & villain and have performed in over 45 indie feature films, including 'Hick' starring Oscar Winner Eddie Redmayne & Chloe Grace Moretz and now, two upcoming art exhibition films created by the world-renowned contemporary artist Paul McCarthy called 'Coach Stage Stage Coach' & 'Donald and Daisy Duck Adventure'.
On my 50th birthday, I picked up a camera to invent a new style of abstract/fine-art photography that deals with that fine line between the life & death of objects, then death & decay, and now, a rebirth (aka spirits or other worldly beings like the supernatural). I specialize in up-close and personal, macro photography of urban decay.
My mission with abstract/fine-art photography is to reveal to the world that even in death & decay, there is still beauty, as well as a new source of energy/life that wants to be born into this world, just in another way. We just need to look at it from a different light, a different perspective. Life truly never ends! It just gets reborn into this world again & again as another essence, another beautiful being. Just like how a caterpillar gruesomely transforms into a butterfly!
I also give my limited-edition abstract/fine-art photographs another kind of *rebirth*, by printing them on materials close to what they were originally born on. My macro/close-up photographs of metal decay are printed on archival metal; my macro/close-up photographs of decaying plastic are printed on archival acrylic (which is a plastic); to etc. It is my way of making sure my abstract/fine-art photographs become more life-like than ever before; making them seem like the actual objects that I photographed in the first place.