Honorable Mention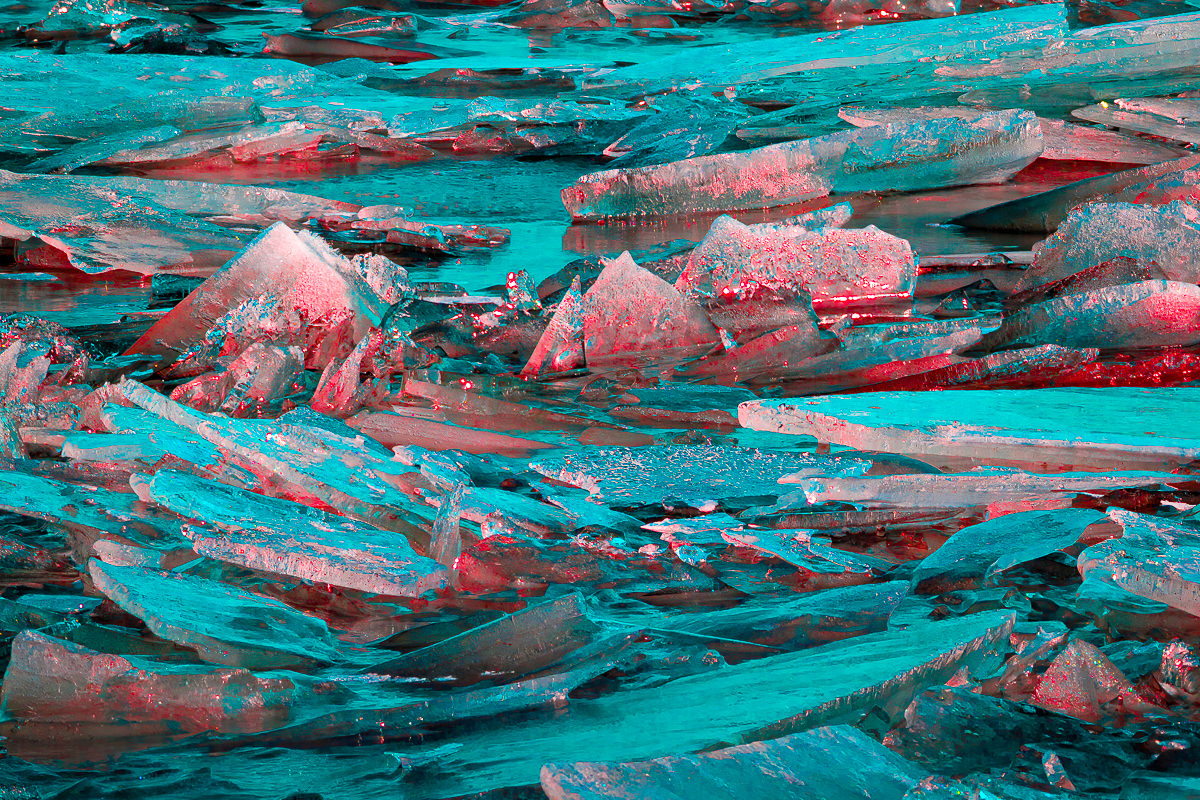 Geometry in Red and Blue
DESCRIPTION
I captured the RAW version of this photo in January of 2022 as the ice was breaking up in the Mississippi River near the Clark Bridge in West Alton, Missouri. The late afternoon sun created conditions within the prisms of ice that made them receptive to color isolation and manipulation.
AUTHOR
I am a professional composer, retired professor of music, and amateur photographer, having only recently begun to enter photo competitions. Together with my husband, an orchestral conductor, I now travel the world, drawing inspiration from both natural and urban environments.
The similarities between music and photography become ever more apparent to me as I gain experience using my eyes as if they were my ears – seeing textures, lines, and shapes as intently as I hear them. I have discovered that visual patterns have rhythm too, that a landscape can be as contrapuntal as a Bach fugue, and that cameras and lenses can be "played" as artfully as musical instruments.
There are technological parallels as well. For example, a macro lens can be considered analogous to a microphone, each providing opportunities to see or hear beyond the realm of normal experience to a magical place of abstraction and wonder.