Honorable Mention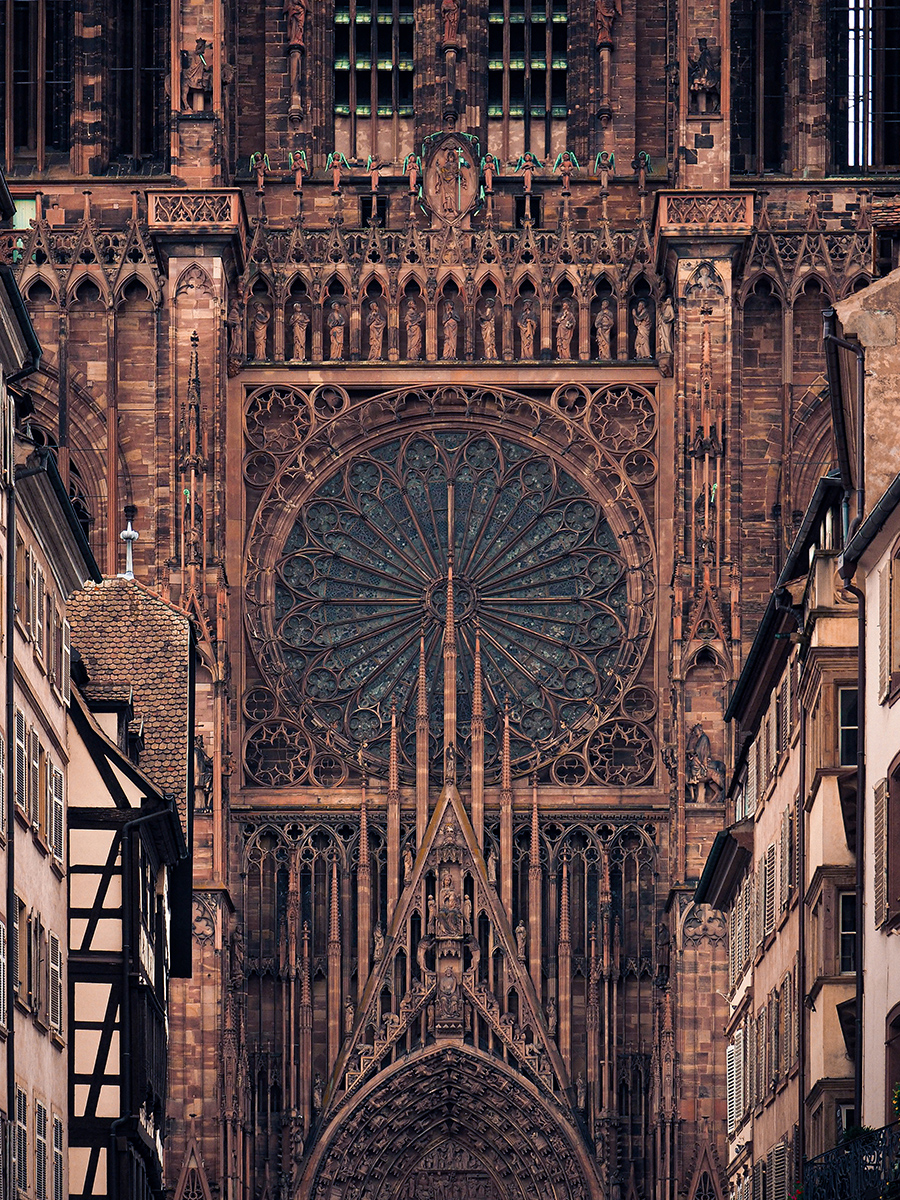 End of Street Neighbor
DESCRIPTION
This picture was taken near Notre-Dame de Strasbourg, at the end of the street leading to its forecourt. The facade of the cathedral, in pink sandstone, abundant with sculptures and details of Gothic architecture at the central portal, the large rose window and the gallery of the apostles, completes this street lined with traditional half-timbered dwellings.
Strolling through the narrow streets of the historic center of the city, one unexpectedly comes to this incredible view of the cathedral, imposing at the end of the street, as if entering another world. This other world, both dizzying and monumental in its grandiose effect, but also lively and delicate in the fine details and the richness of its architecture.
I have always been fascinated by cathedrals, so renowned in France, but the atmosphere of this place, by the quality of the architecture, the framing of the view, the color of its stone, makes it for me the most beautiful cathedral.