Honorable Mention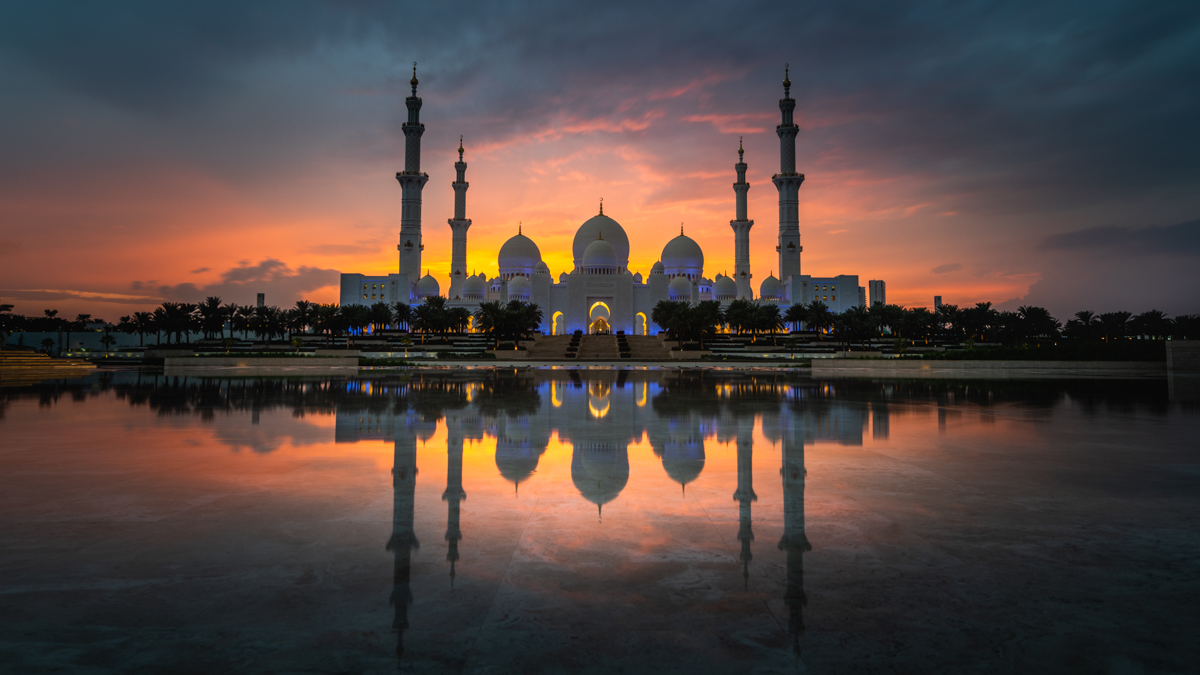 Grand Mosque, with reflection in rain puddle
DESCRIPTION
A view of the Sheikh Zayed Grand Mosque in Abu Dhabi, UAE, at sunset and after a brief rain shower.
AUTHOR
Mo Kamal is a landscape and portraiture photographer based in Dubai. His work has featured in international exhibitions including the Xposure Photography Festival in Sharjah, UAE, as well as a solo exhibition at The Empty Quarter Fine Art Photography Gallery in Dubai.
His work has won winning placements in the Prix de la Photographie de Paris (PX3) contest, the Epson Pano Awards, and featured in the final rounds of the Hamdan Bin Mohammed Bin Rashed Al Maktoum International Photography Awards.
Mo lives in the UAE with his family. When not working with his camera, he looks after a research team at a regional investment firm.