3rd Place winner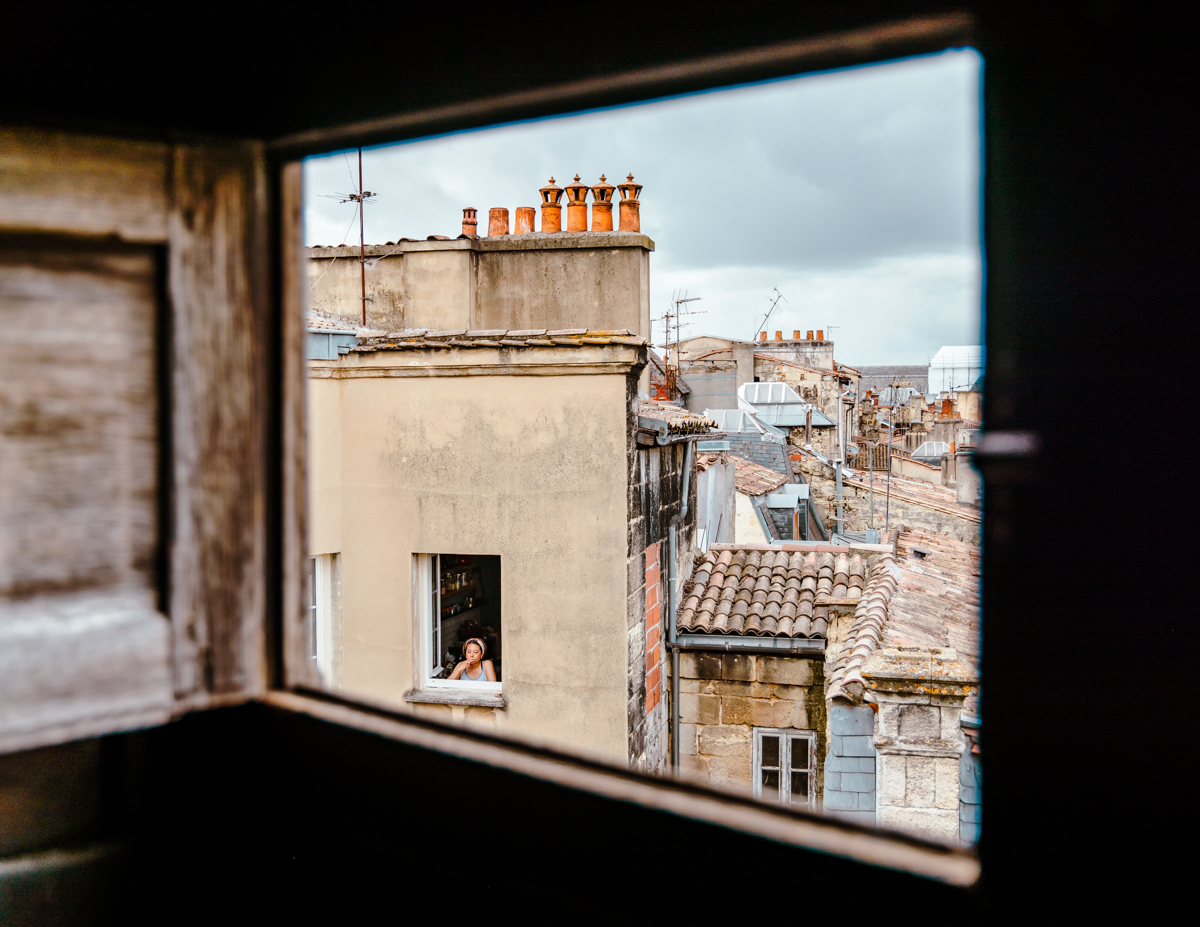 Room with a View
DESCRIPTION
Seen from the top of the ancient Porte Cailhau, a gate guarding the city of Bordeaux in south-west France.
Out of the corner of my eye I saw the woman smoking in the window, and knew I only had a split second to capture her, adding a focal point to the already fascinating rooftops spanning the old town.
AUTHOR
Rachel Nixon is a British-Canadian fine art photographer – and former journalist – based in Vancouver, Canada.
Having lived and worked across continents and cultures, Rachel explores issues such as a desire for connection with one's heritage, and with the wider world. In her practice, she also considers themes such as secrecy, isolation and memory.
Inspired by the potential of natural forms to offer unexpected perspectives, Rachel uses strategies including abstraction, fragmentation and multiple exposure to bring these to the viewer's attention. Throughout her work runs a deep appreciation for colour and structure.
In 2019, Rachel graduated with honours from the VanArts professional photography program in Vancouver. Since then, her work has been exhibited internationally and received a number of accolades, including two Julia Margaret Cameron Awards for abstract photography.
Before deciding to switch paths and commit full-time to visual art, Rachel had a successful 20-year career as a journalist and news executive in the UK, US and Canada for organizations including the BBC, CBC and Microsoft where she developed and ran digital news services that reached millions. Her passion for storytelling, love of innovation and experimentation, and drive for excellence now extend to her visual work.
Rachel holds a first class honours degree from the University of Oxford in Modern Languages and Literature, and is fluent in French and German. Her international experience brings with it a unique perspective on the questions of identity, place and belonging, and the connections we share despite our polarized times.