Honorable Mention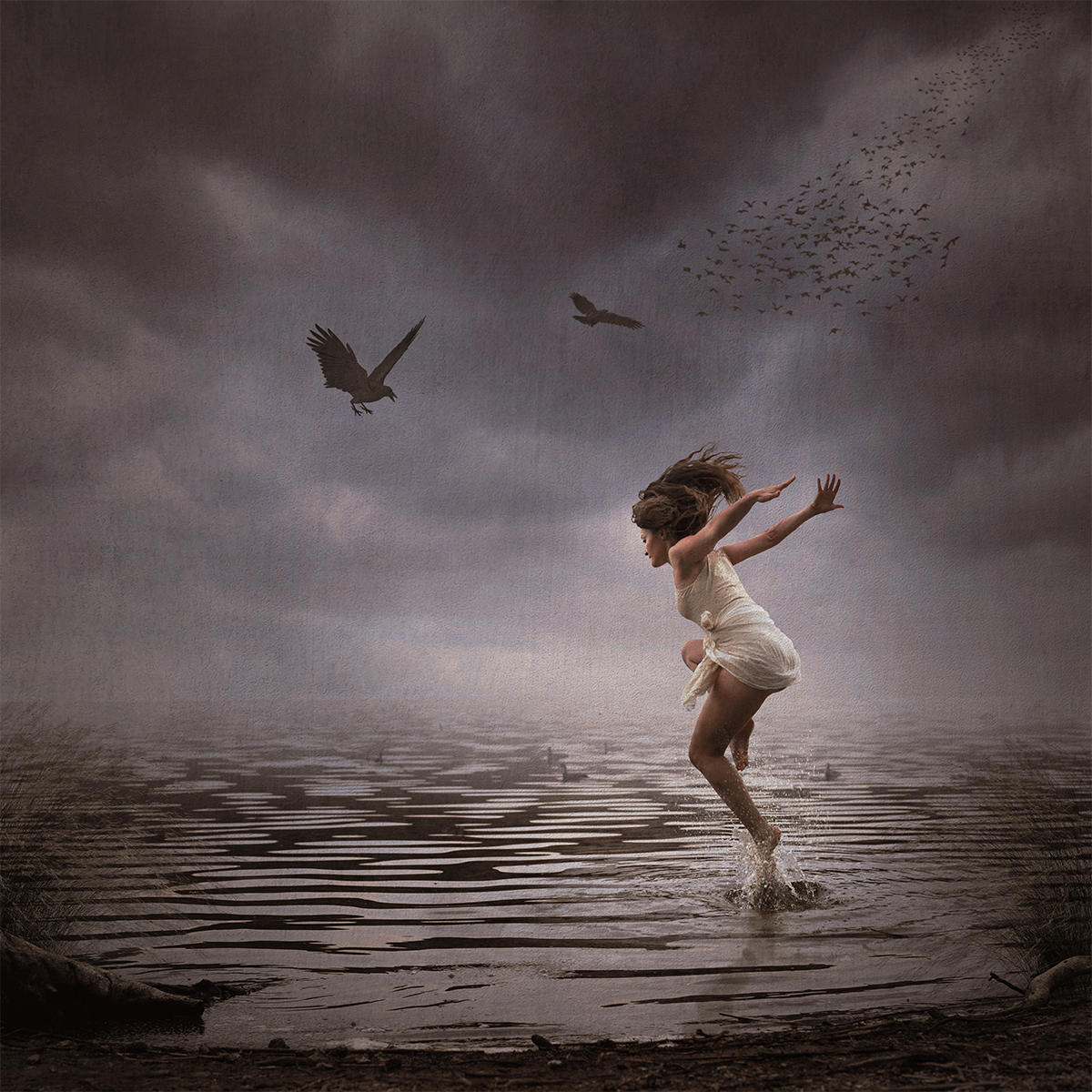 Fly High
DESCRIPTION
This photo is about being strong, being limitless and being free. The character is in the exact moment before a breakthrough. We don't know how the story ends. Could the girl fly or not? That's what I want from the viewer to complete.
AUTHOR
Conceptual Fine Art Photographer from Ankara/Turkiye.
Gokce CAKIR ERCAN (married and mother of two children) has been working as an energy expert after graduating from Ankara University-Faculty of Political Science.
While continuing her work, she also completed her education and graduated from Anadolu University-Photography and Camera Operation department. In accordance with her education, she focused working on fine art photography.
As a new way of seeing the world, creating timeless conceptual images, and mostly using self-portraits to create these images are her prominent features. While creating her images, she utilizes composite bonding techniques at the highest level through image processing software on the photographs she takes. Each work she creates is the result of days of work.
Her images contain an idea or emotion beyond being visible and this may create a positive or negative feedback on the audience. Her purpose is not always to show good and beautiful. The feedback of audience is related to how the conveyed message is blended in the audience's inner world. To reveal this relationship is the main goal of her art.