Honorable Mention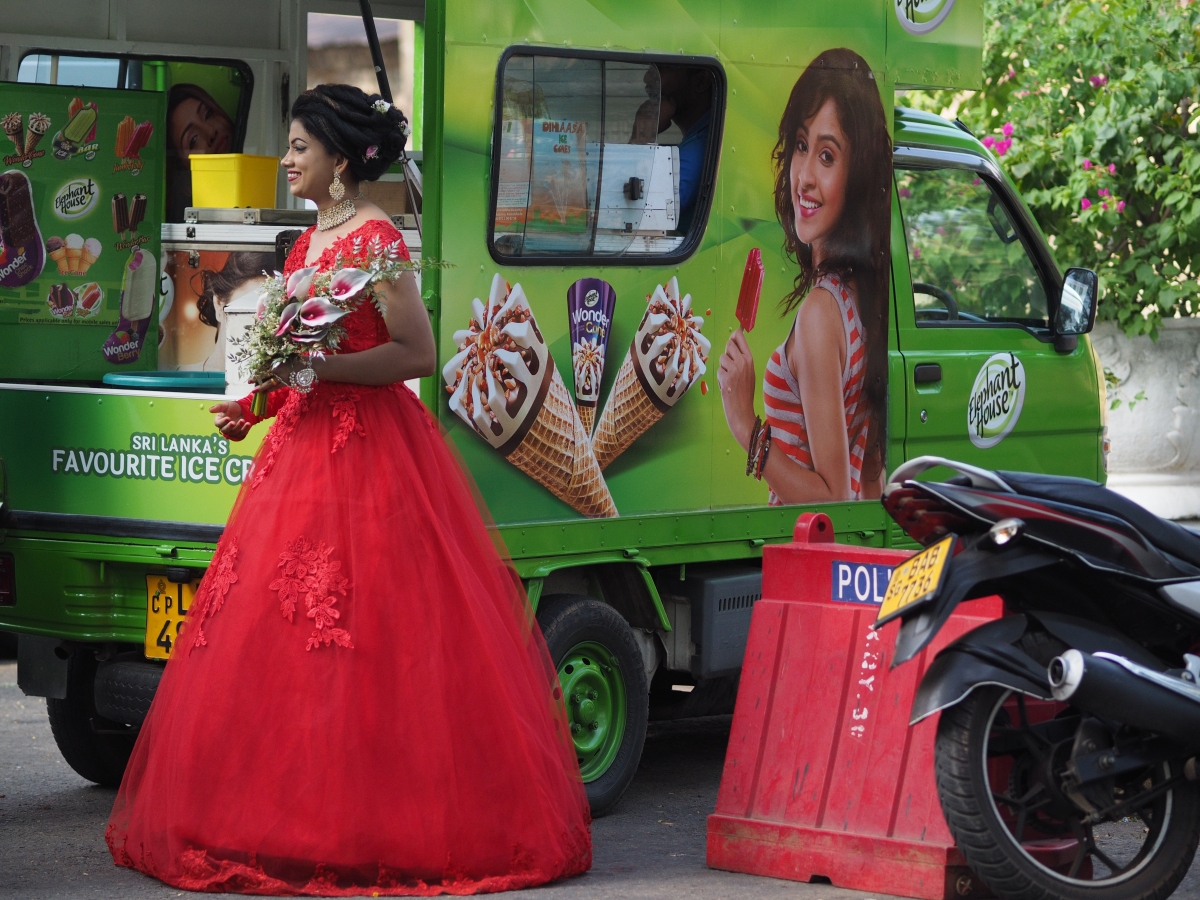 An (unexpected) bride in red
DESCRIPTION
The red colour in sry lanka, meaning love. Catched immediately as it passed by me.
AUTHOR
I am a passionate photographer trained by reading many books and visiting several photographic exhibitions.
I picked up my first camera, olympus om, when I was 15 then I never stopped.
I love cinema and travelling and this makes things a lot easier for me.
When I take photos it is as if with a switch I can slow down or freeze time.
It's my temporal space where memories, colors and emotions mix. tirelessly
but... first I have to fall in love with what I see then I take the photo.
I Keep taking pictures