Honorable Mention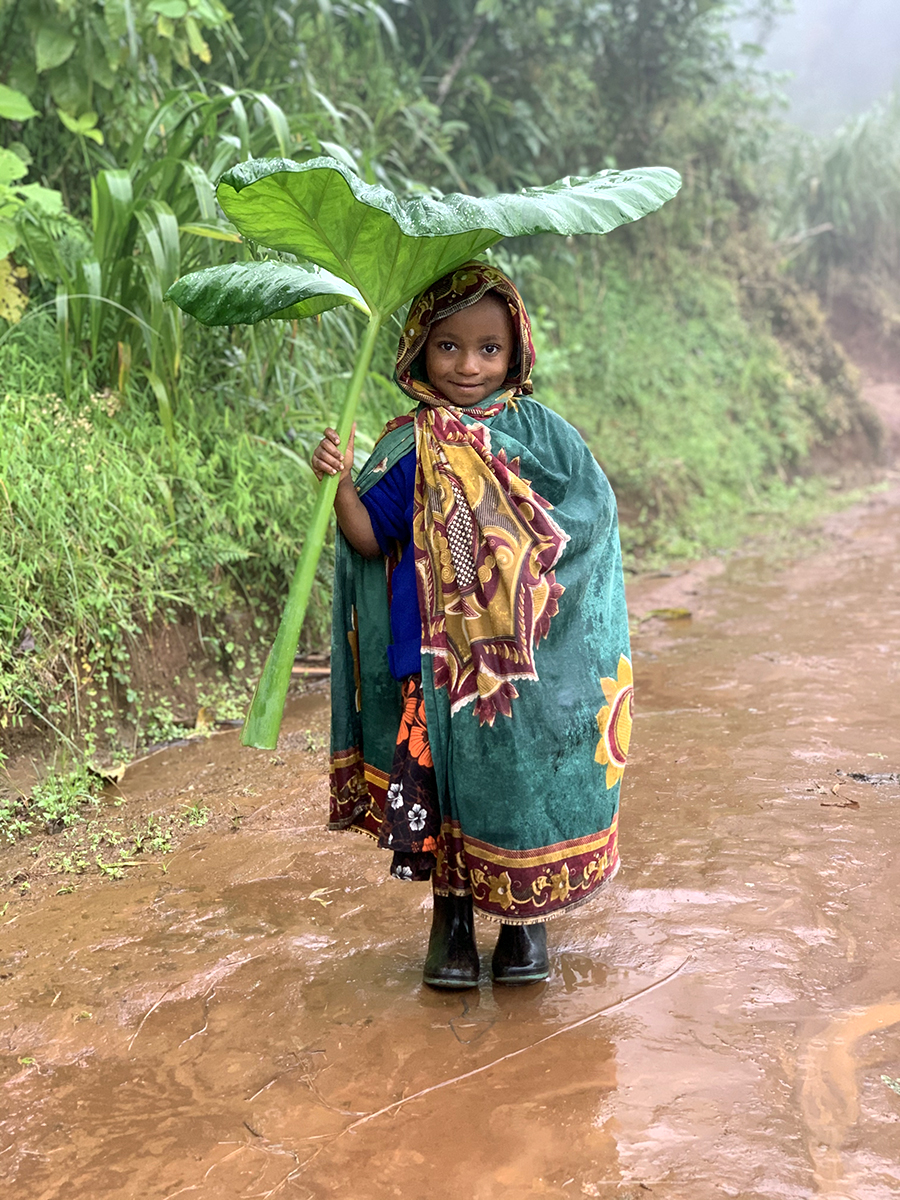 Kilimanjaro girl and her umbrella
DESCRIPTION
This sweet little girl, from my tribe- the Chagga people from the lower elevations of mount Kilimanjaro- was on her way to school on a very rainy morning, carrying the local umbrella- a water yam leaf...
Her mom covered her with a kanga- the traditional women wear- to protect her from getting her school uniform all wet, and I couldn't resist asking her to stop long enough for me to take the photo. I f I win, I will use the award money to pay for her school fees.
AUTHOR
I am a wildlife and mountain climbing lover, and tour operator from Tanzania. Our home land has so many beautiful nature and culture treasures, and I'm happy to share them, in tours and in photographs/
I grew up in the highest village on the lower elevations of the famous mountain Kilimanjaro. My picture is of a sweet mountain girl, of the Chagga tribe, on her way to school on a very rainy morning, holding her local leaf umbrella.