1st Place winner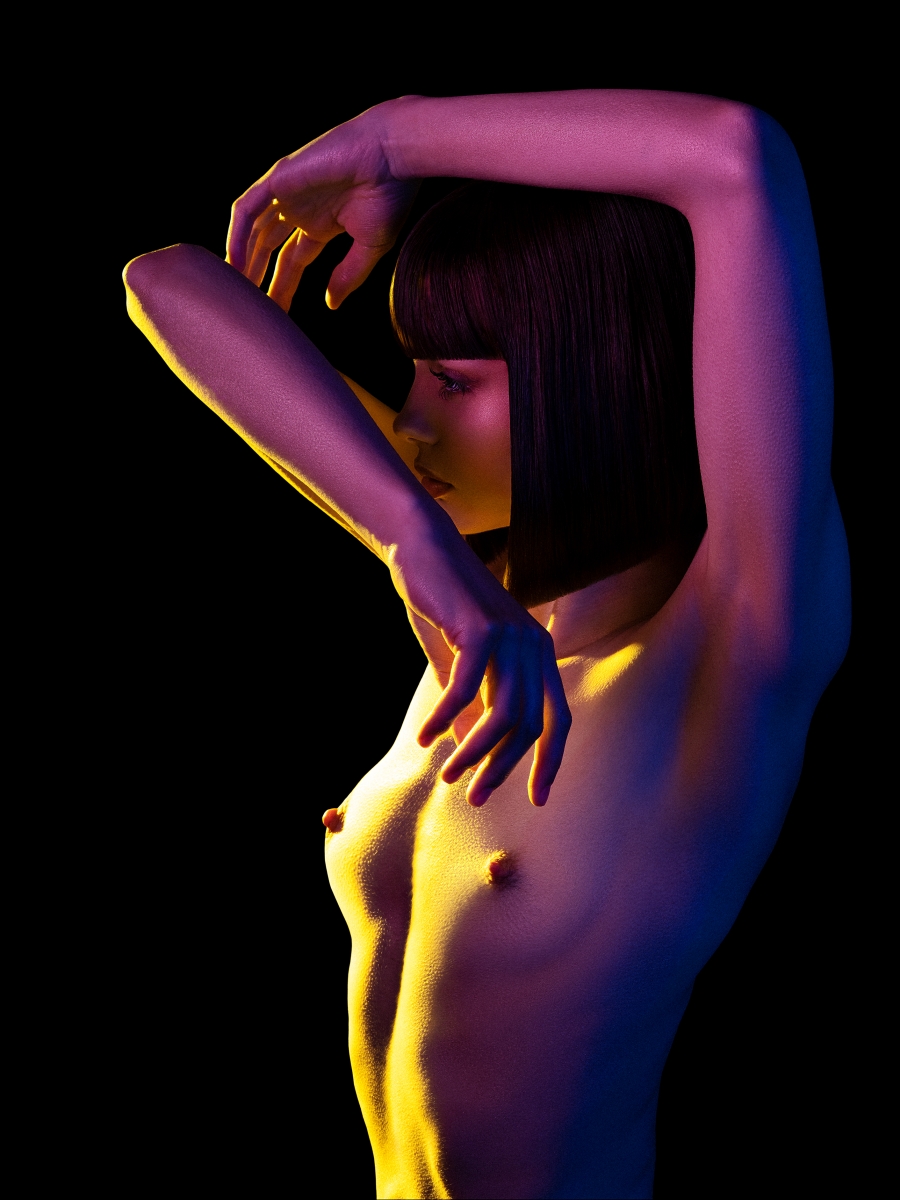 Flamenco
DESCRIPTION
Light is the real subject of my new Chromatics series
Build around images of bodies and portraits, this series is an experimentation of the light. I chose to add coloured gelatins to add an extra dimension and to create a sense of reality vs irreality.
In some situations I focus my attention on the lines and fluidity of the female body. I place my chromatic lights at the time of shooting in order to sculpt the body of my subject.
In the portrait photographs, on the opposite, I invite the model to express herself in front of this light. By mastering it, by imprisoning it or by simply letting it pass through.
The use of black allows me to reinforce the expressive character of these bodies and faces sculpted by the chromatic light.
In this new series, I continue to strip down my photography to the maximum by concentrating my attention on the lines, the forms and of course, the light.
AUTHOR
Julien Escot's artistic work is a set of relationships between forms, lines and textures. Each work is imbued with an expressive power based on a sensitive use of light.
Before starting photography in 2015, Julien Escot was an Internationally awarded bartender.
World winner of a cocktail competition in La Havana in 2012
Most influencing French bartender in 2013
In 2018, Julien has open Aperture in Montpellier, South of France, a cocktail bar and a night gallery. There he can exhibit his own series of photography.
"Photography and craft bartending are my major means of personal expression. These two passions each nourish one and one my creative process". Julien Escot