Honorable Mention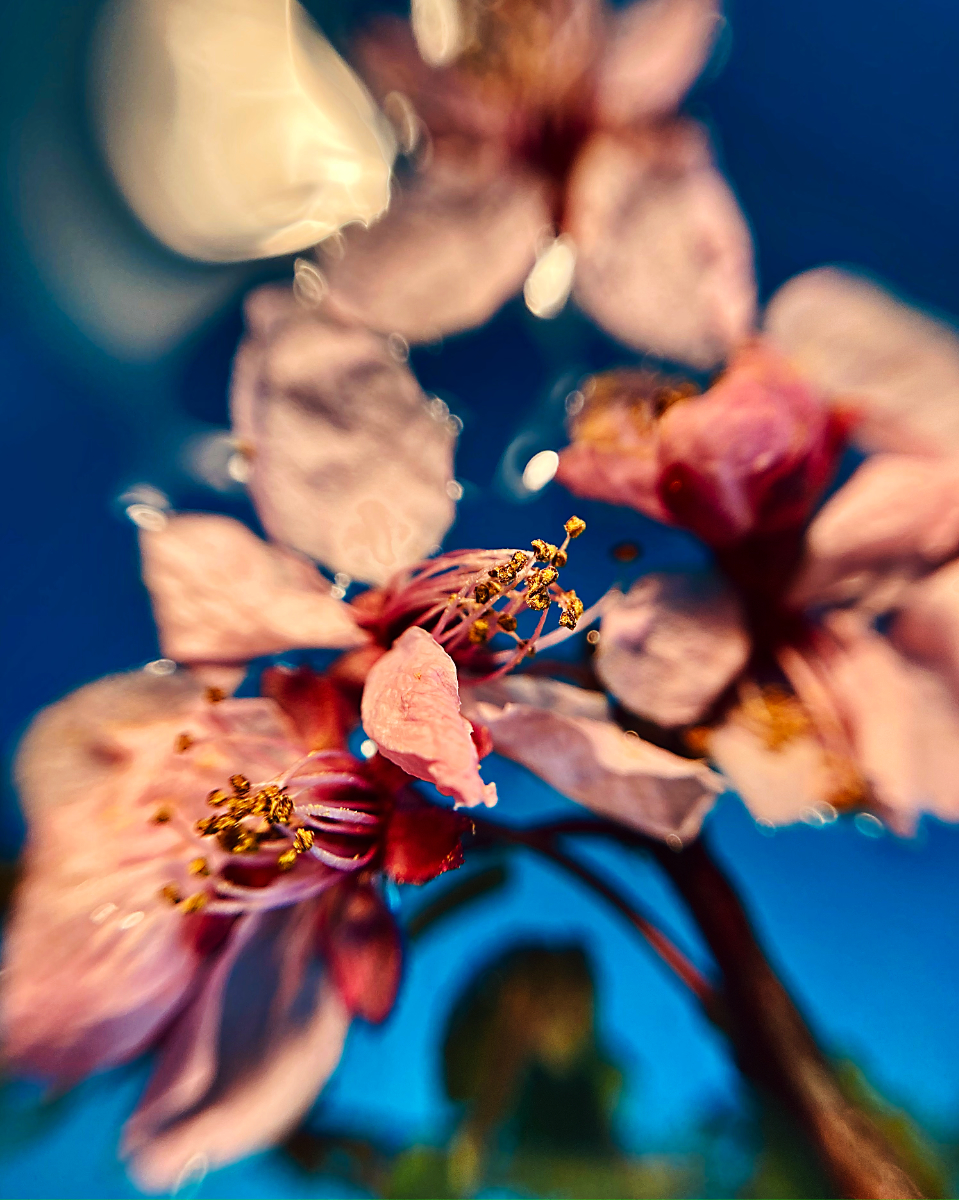 HANAMI TSUKI 1
DESCRIPTION
This is image is part of my series HANAMI, where I try to fathom and approach the notion of this Japanese tradition of enjoying the transient beauty of flowers.
I haven't been to Japan so far, so I draw on all my perceived fragments and built memories. Trying to make my subjective view and feelings visible.
I am deeply inspired by Issa's wonderful hai-kus.
For this image, the following hai-ku has been leading the way:
Are you pointing out
these plum blossoms for stealing,
moon ?
I tried to create the night sky with blue water and the moon with a lamp that is reflected.
AUTHOR
I am a photo-based artist from Germany.
Inspired by the abundance of world's rainforests and coral reefs, I aim to shine a light on the wonder of life, contemplating our relation to the world and hoping to foster a sense of humility and awe; aesthetic arrest. "I want to evoke a deep connection with nature and have a wish to protect and preserve it for future generations."
Art is my way of detangling my thoughts, like Joseph Campbell once wrote. It is my living laboratory where I test all my ideas in a physical way.
I paint mostly with light.
I create photo based artworks in a wide range. From lens-based work to photograms, from digitally collaging to manufacturing cyanotypes.
I look for the exceptional in the ordinary and I try to make my subjective view of reality visible. I love to discover new techniques, to indulge in new ideas and to challenge myself with playful experiments.
I totally agree with Glenn Gloud:
"The purpose of art is the lifelong construction of a state of wonder."
I want to share joy and inspiration trying to create moments of nowness and oneness. Aestetic arrest.
And I believe deeply in the transformative power of art that touches the innermost of the beholder and reminds us of the infinity within us. I want to nourish that spiritual place inside the heart, evoking that deep connection with nature and the wish to protect and preserve it for future generations. I resonate deeply with Rachel Carson's statement: Wonder and humility do not exist side by side with a lust for destruction.
Born in 1974, I studied design had a career as an art director on a global scale for a number of years. Currently I reside with my husband and our 2 boys south of