Honorable Mention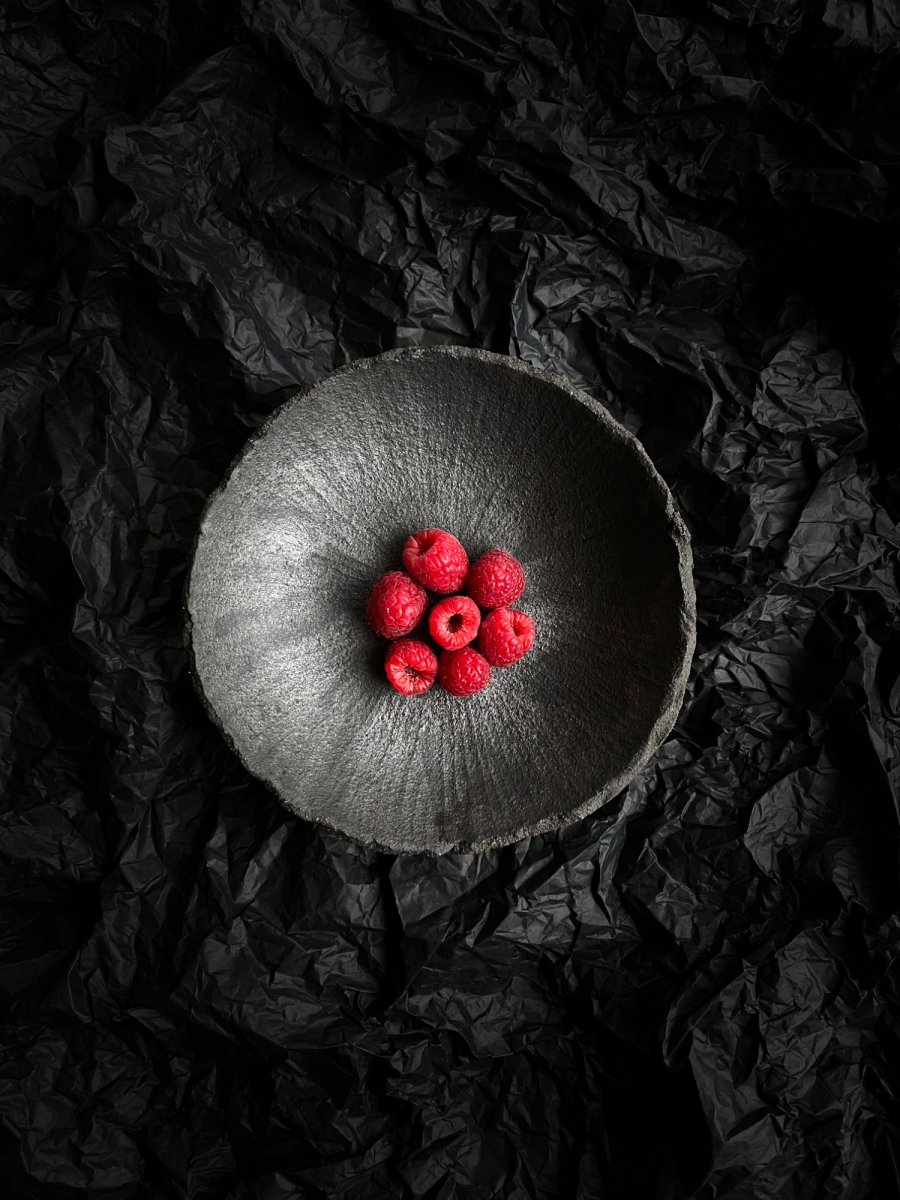 Raspberries (FOOD-iD)
DESCRIPTION
"The taste is in the foreground and the product is the star".
This is the credo of most (top) chefs and at the same time reflects the opinion of many foodies and restaurant critics.
FOOD-iD is my attempt to deal with this motto from the point of view and with the means of a photographer.
Taste is not visible, so I focus on the colours and textures that give each product its own identity.
The setup is designed to support or accompany colours and textures in a converging or contrasting way.
AUTHOR
In March 2017, Berlin-based "mxprivé" started his Instagram account.
Originally conceived as a food account, the imagery was soon to play an important role.
The set up is always minimal so as not to distract from the food or the respective dish.
mxprivé pursues the desire, through its purist-aesthetic visual language, to bring the characteristics (colour, structure, consistency) of the food, the product to the fore and in this way to achieve more awareness and appreciation for the food, the dish and the cooking craft in the viewer.
In his first participation in a photo competition, the Pink Lady® Food Photographer of the Year 2018, he immediately made it to the shortlist with his entry in the category "on the phone".
For one year (December 2018 - December 2019), he wrote the column "food+art" for the Swiss magazine "gay.ch", in the context of which he also produced published images himself.
In 2019, he participated in the group exhibition "Transfromart" in Berlin and questioned with his pictures whether food can be art and this art can be eaten at the same time.
In order to bring his art even closer together with the pleasure of cooking, he organised the "food+art" dinner (Restaurant Kong, Berlin) in the same year. Here he cooked and served the dishes shown in the exhibited paintings.
In autumn 2020, he started working on the photo series "FOOD-iD".
He was a finalist in the Pink Lady® Food Photographer of the Year 2021 and won first place in the category: "Spayne Lindsay On the Phone."