Honorable Mention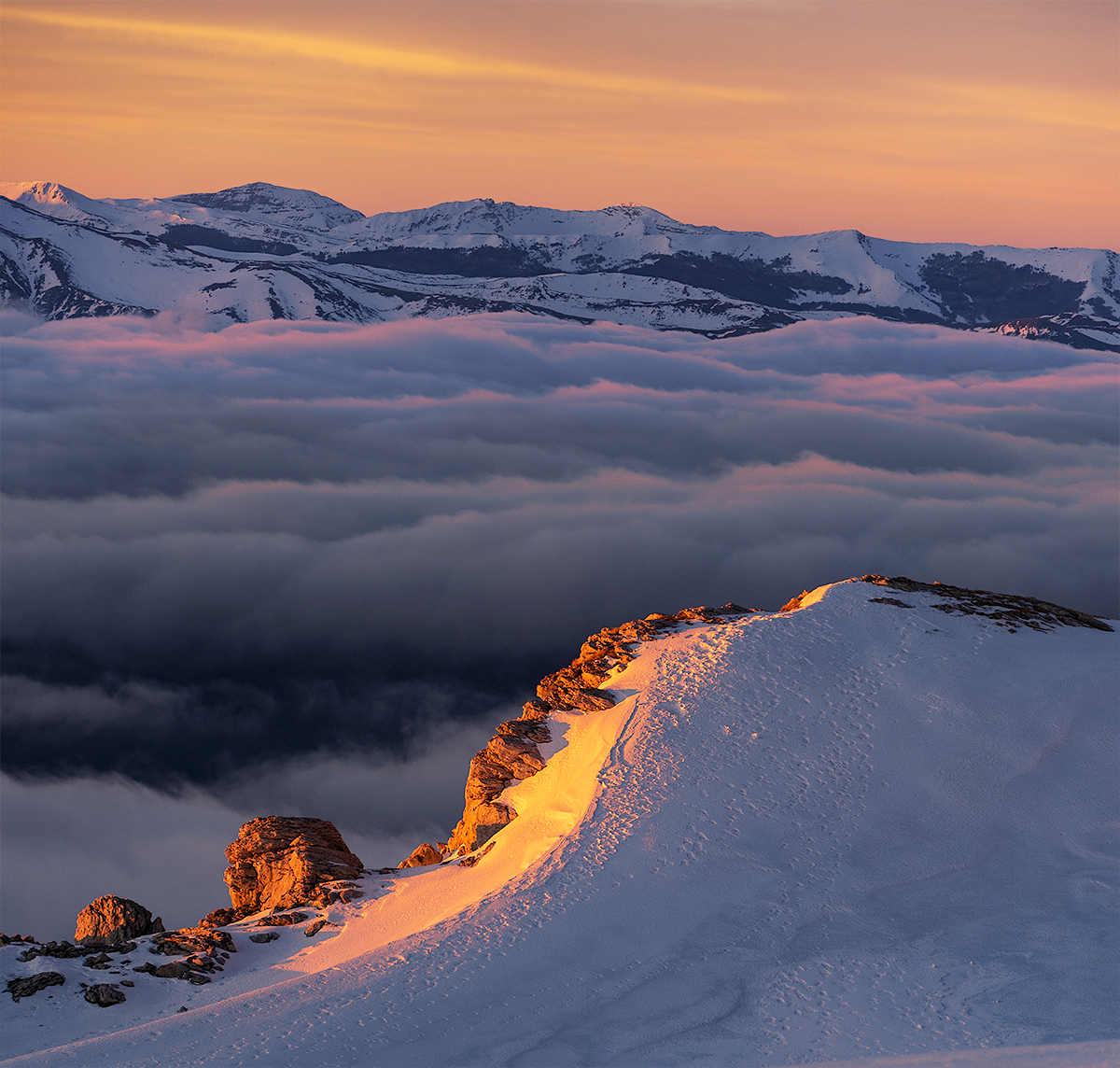 A balcony on the world
DESCRIPTION
Once reached the top after hiking up during a winter night, we were searching for some good spot for the sunrise and there was this scenic, beautiful, natural balcony protruding toward the void. Everything was in perfect position within the scene, the sea of cloud was slowly waving below us, we waited until the sun started rising and... Look at the magic.
AUTHOR
During weekdays I'm a Space Engineer, during weekends I'm an amateur landscape photographer and an alpinist.
I love going deep into the mountains, stay there overnight to be one of the few speactators to admire the wonder of golden light and unique landscapes. Mountains have lot to teach, they force us to adapt, they let us escape from the noise of the city and forget about all the techonologies and comforts we are used to. Photography instead is my instrument to tell adventures and the beauty of the places we've got right behind our backyard and too often we forget.