Honorable Mention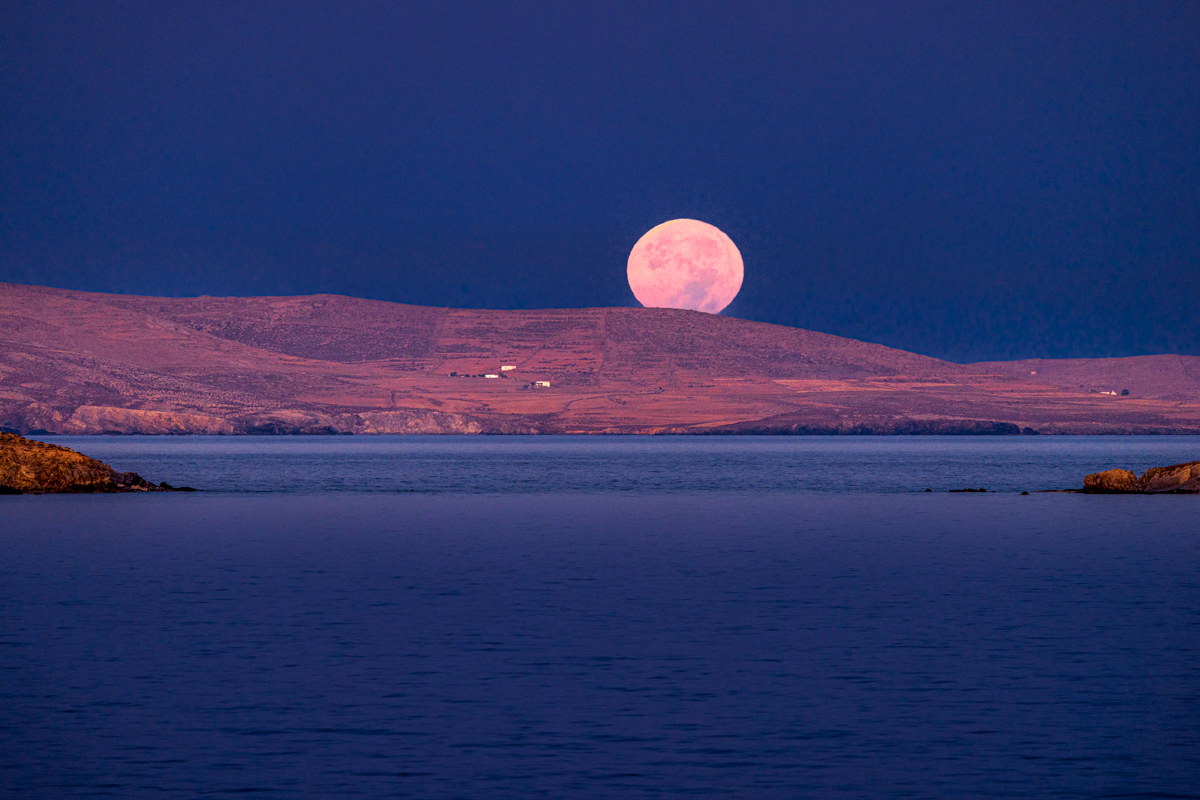 Mykonos Moon
DESCRIPTION
Mykonos, Greece
This year I traveled to Greece in September, with photography bag in tow. To my delight, the Harvest Moon would appear while I was in Mykonos. I headed down to the harbor with my telephoto lens to capture the Harvest Moon setting during blue hour. The moon reflected beautiful shades of orange and pink as it set behind the neighboring island. The Mykonos moon-shoot was a highlight of my trip.
AUTHOR
Dan is a photographer based in Chicago, IL. He was born and raised in Glens Falls, NY, a small town located at the base of the Adirondack park. Dan graduated from St. Bonaventure University with a Bachelors in Business Administration, with majors in Management Science and Marketing. He has also taken classes at Richard Stromberg's Chicago Photography Classes.
Retiring from Xerox Corporation after 33 years, Dan held positions in sales, marketing, and leadership, including VP of Sales and Marketing. His focus now is on his passion for photography. Dan is an instructor at Richard Stromberg's Chicago Photography Classes.
Growing up in the Adirondacks provided Dan with access to extraordinary nature and landscapes. He is an avid runner, having completed the six Abbott World Major Marathons. Dan loves travel, adventure, and exploration. These experiences have fueled his passion for photography, specifically landscapes, nature, and color.