Honorable Mention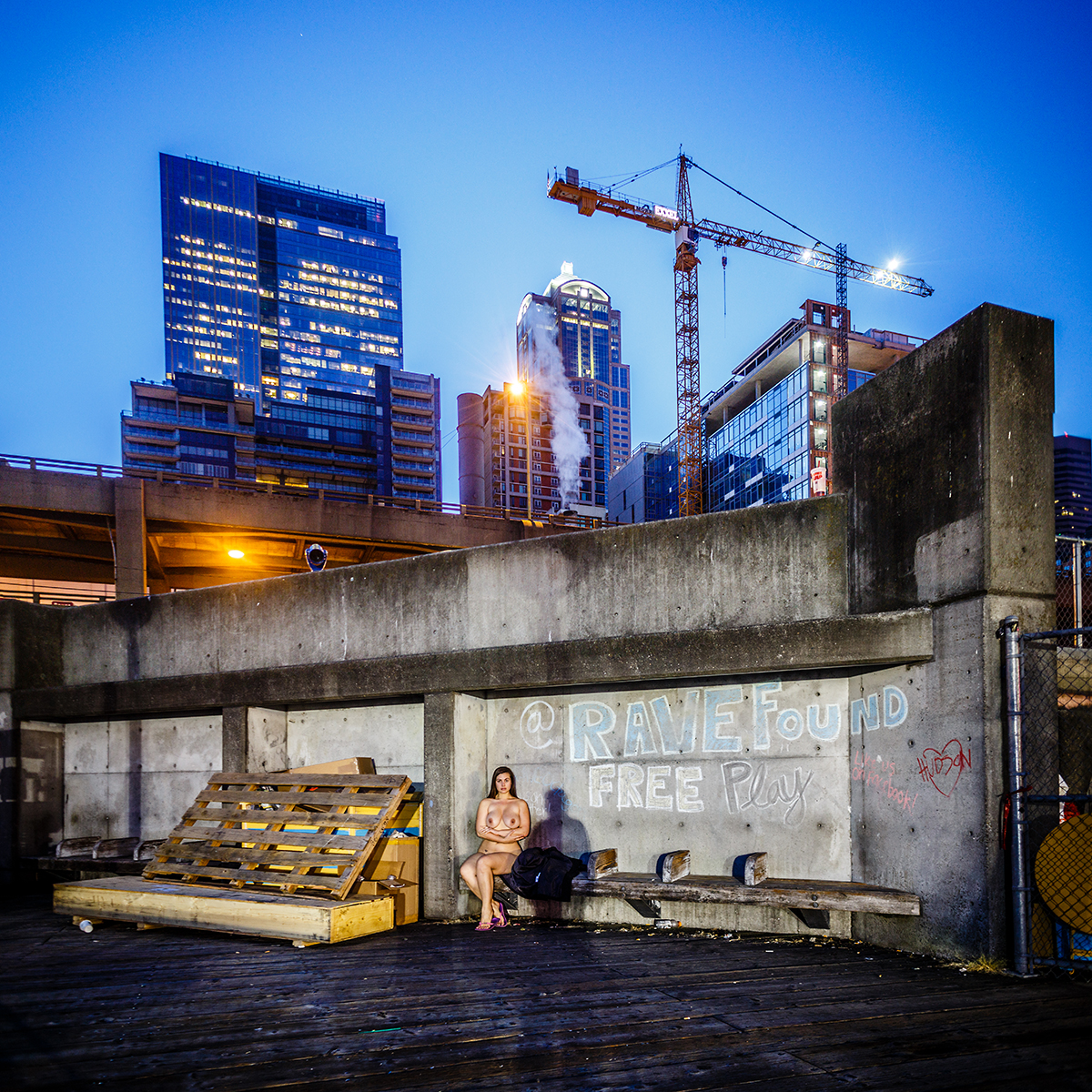 Me and my shadow
DESCRIPTION
Lillias Right, photographed on the waterfront in Seattle, Washington in July 2016.
At dawn in the city
wandering
with the holy trinity
insomnia, shadows
and half-remembered dreams
AUTHOR
I've been making photographs since 1986, when I spent a summer working at Grand Canyon National Park and my grandfather gifted me his trusty Pentax K1000. When my son was born in 1998, I fell in love with the challenge of portrait photography. Ralph Waldo Emerson describes it well: "The soul in man is not an organ, but a light... From within or from behind, a light shines through us upon things, and makes us aware that we are nothing, but the light is all." My task as a photographer is to capture light in the form of digital pixels; but my task as an artist is to capture a glimpse of the soul shining through. About a decade ago, I started focusing on figure photography, mostly in nature, with themes of reconnecting with that part of us that is natural and wild. My work also strives to represent diversity in all forms, and to represent the beautiful diversity of human sensual experience. My photos have been exhibited in galleries and festivals throughout the United States and Europe.