Honorable Mention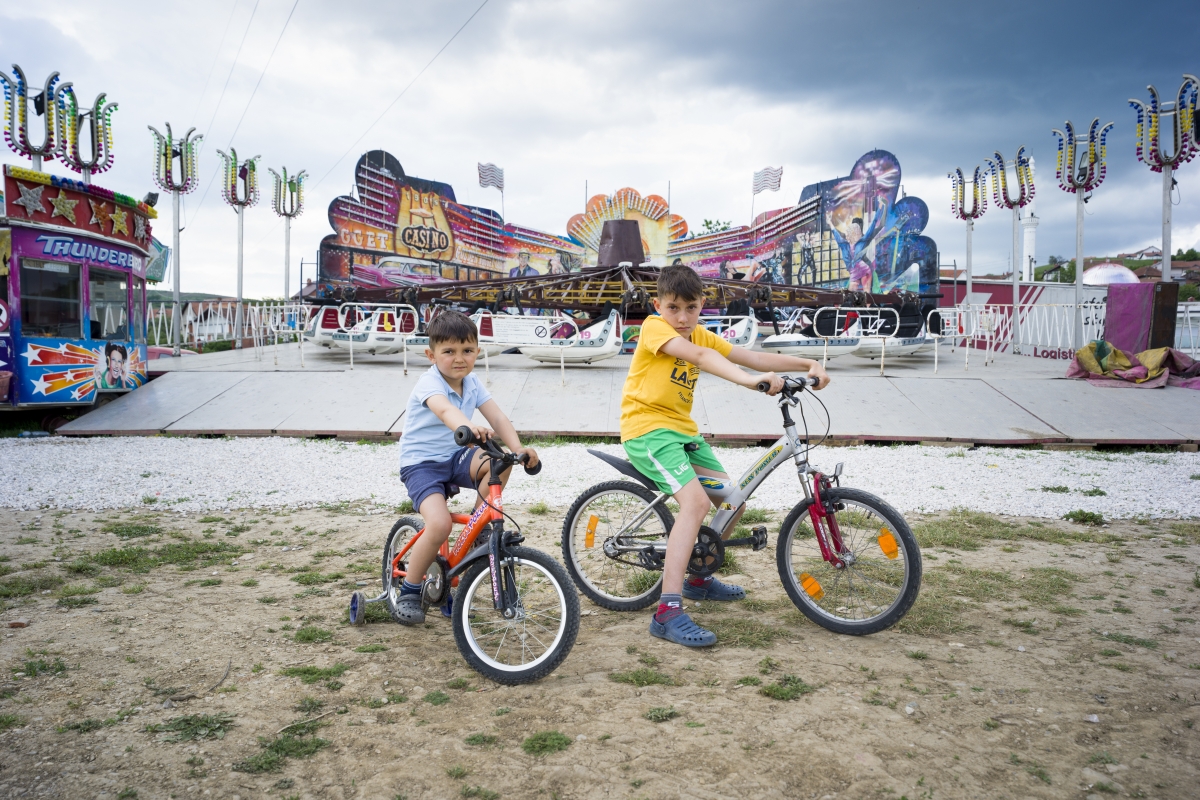 Funfair
DESCRIPTION
My friend and I live in the same city.
A river crosses our city and is a natural boundary between the two religions that call this place their home. People are always arguing and yelling at each other.
Once a year, when the fair is coming, I cross the bridge with my bike and my mom allows me to play with my friend again.
AUTHOR
Dutch artist Jan Janssen is best known for being an people-photographer.
While using only the natural available light, he always has his eyes on composition and details. His heart is with the elderly in our society and the Buddhist inhabitants of the Himalayas.
He specialized in documentary photography with a photographic culmination in 2013, when he launched his successful photobook "The Himalaya, my home". The book was awarded several times with international awards.
A few years later, he became the big winner of the International Photographer of the Year with his series "Proud for One Second".