Honorable Mention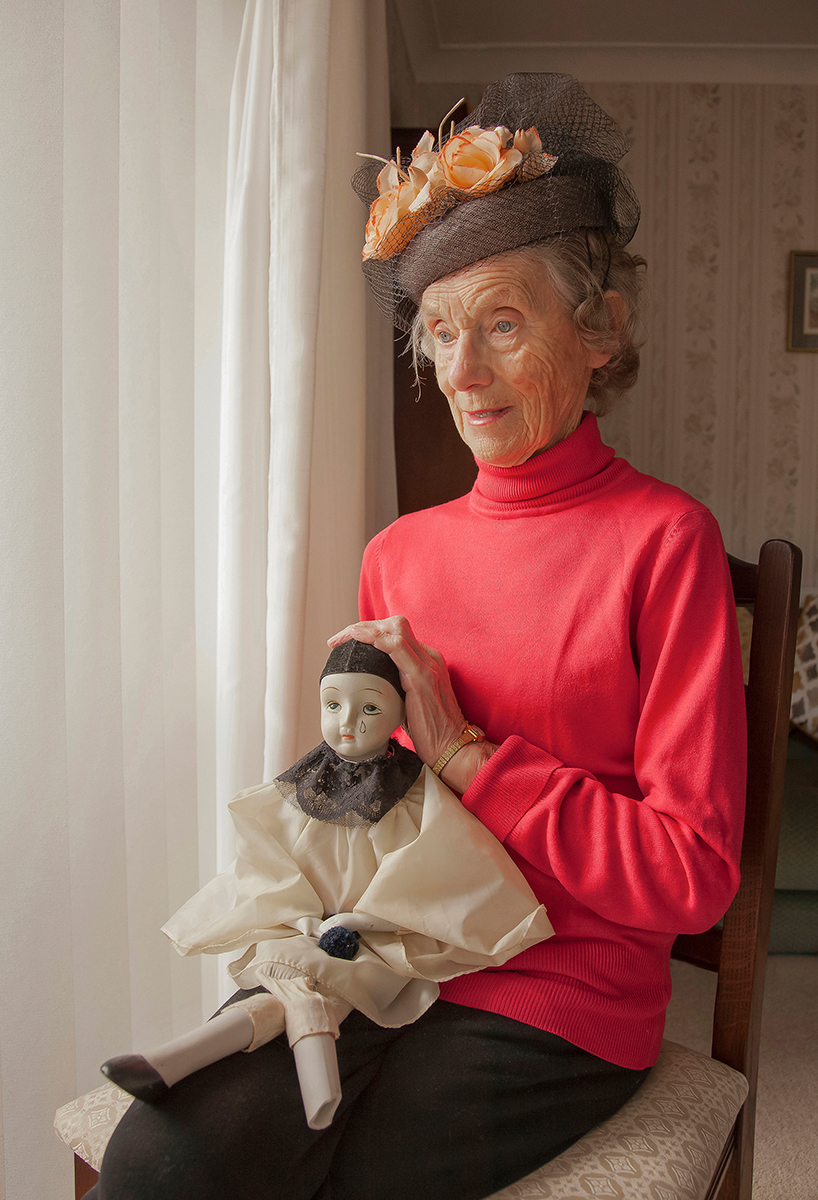 Patrisha ( Isolation)
DESCRIPTION
The goal of my submission - is to draw attention to older persons. Large part of our population is often unseen and unheard by society at large. Often the older generations, especially beyond retirement age, are viewed as an unsuitable workforce and a strain on the economy.
They are often admitted to residential homes or left alone.
Rare visits by their family members, the older generations are especially vulnerable to social isolation and loneliness.
These can have detrimental effects on both mental and physical health.
When taking a deeper look into how the elderly cope alone in their later years, find that some gain solace in their childhood companions which are now still their companions as elderly women. These dolls once used to represent fun; joy and laughter have now become essential life companions, who are always there to remind them of the happiness of the past.
There needs to be a change in our society of how we perceive and take care of our elderly. At some stage, we will need to take a step back and change the way we have been treating this important part of society.  
AUTHOR
I spent my early childhood surrounded by picturesque fields and mountains. This upbringing fueled me with passion for nature and the moving image.
I enrolled at the State Academy of Arts to do a four year degree in Theatre Production. After which I worked as a television producer for state television for nine years.
There are two different subject that encompass the focus of my work those being; portraits and creating abstract images.
Through my portraits I'm trying brings out the subjects personality, their interests, passions and tries to get a glimpse into the more intimate moments of a persons life. I enjoy the interaction between me and the photographed people..
The abstract work explores a dreamy and romanticised view of contemporary landscapes and the human interaction within. Through careful observation and minimal digital alteration, I create movement and patterns within the landscape, seeking out naturally occurring colour pallets.