Honorable Mention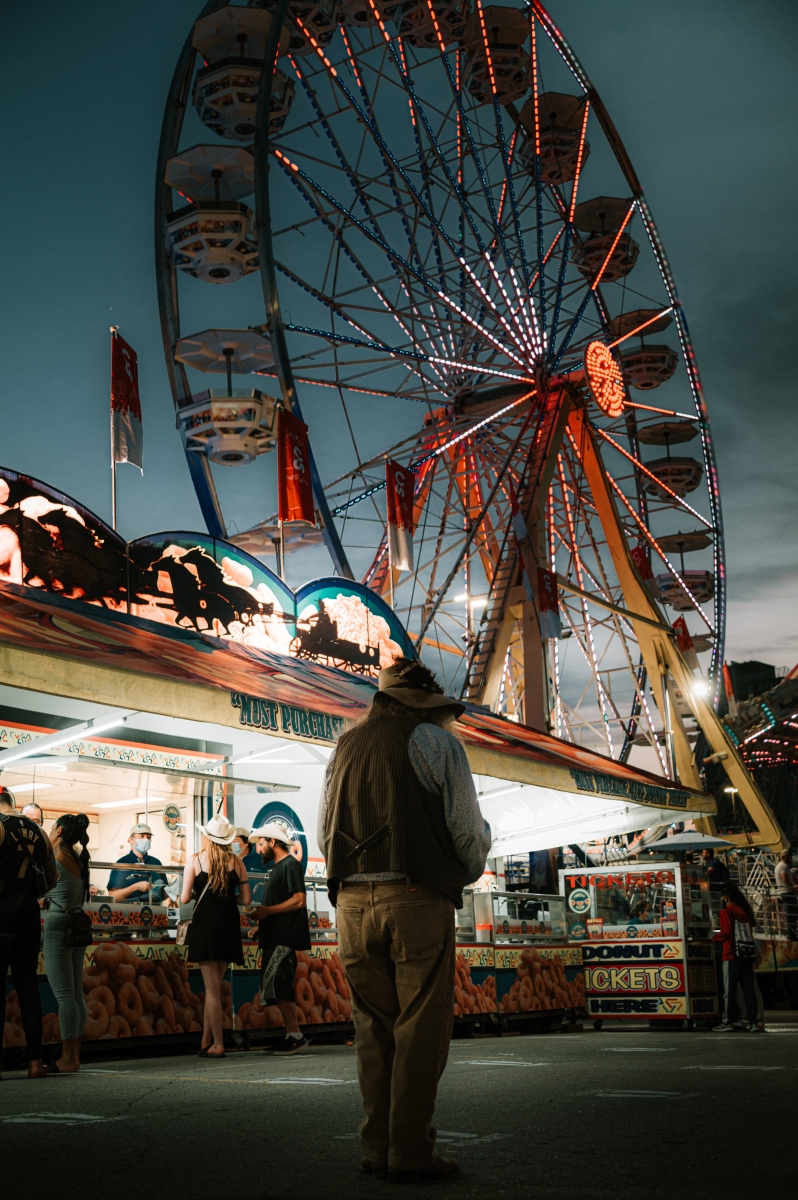 Even Cowboys Get the Blues
DESCRIPTION
A man stands amidst the Calgary Stampede during a global pandemic.
AUTHOR
My name is Holden Perpelitz, I'm photographer from British Columbia, Canada. I've been taking photographs since 2017 and stumbled into the art by pure accident. In three short years I've been able to travel immensely with a camera by my side, and self publish my first travel photography book entitled Hemispheres.
I've been lucky enough to visit beautiful, and far out places such as Peru, Egypt, Morocco, Jordan, Israel, the UAE, Turkey, Greece, Ukraine, Poland, Romania, Austria, Slovakia, Hungary, as well as some not so far out places such as the United States of America. It was with my thirst for travel that my love for photography fell into place.
Starting out with an iPhone camera, I travelled the back country of Canada extensively, climbing mountains all over British Columbia and Alberta. It was here where I discovered my passion for capturing pure, natural beauty in a lens to show friends how beautiful our home really is. From here my interest stemmed and I picked up my first DSLR camera which I took around the world and back, shooting everything for my first book.