Honorable Mention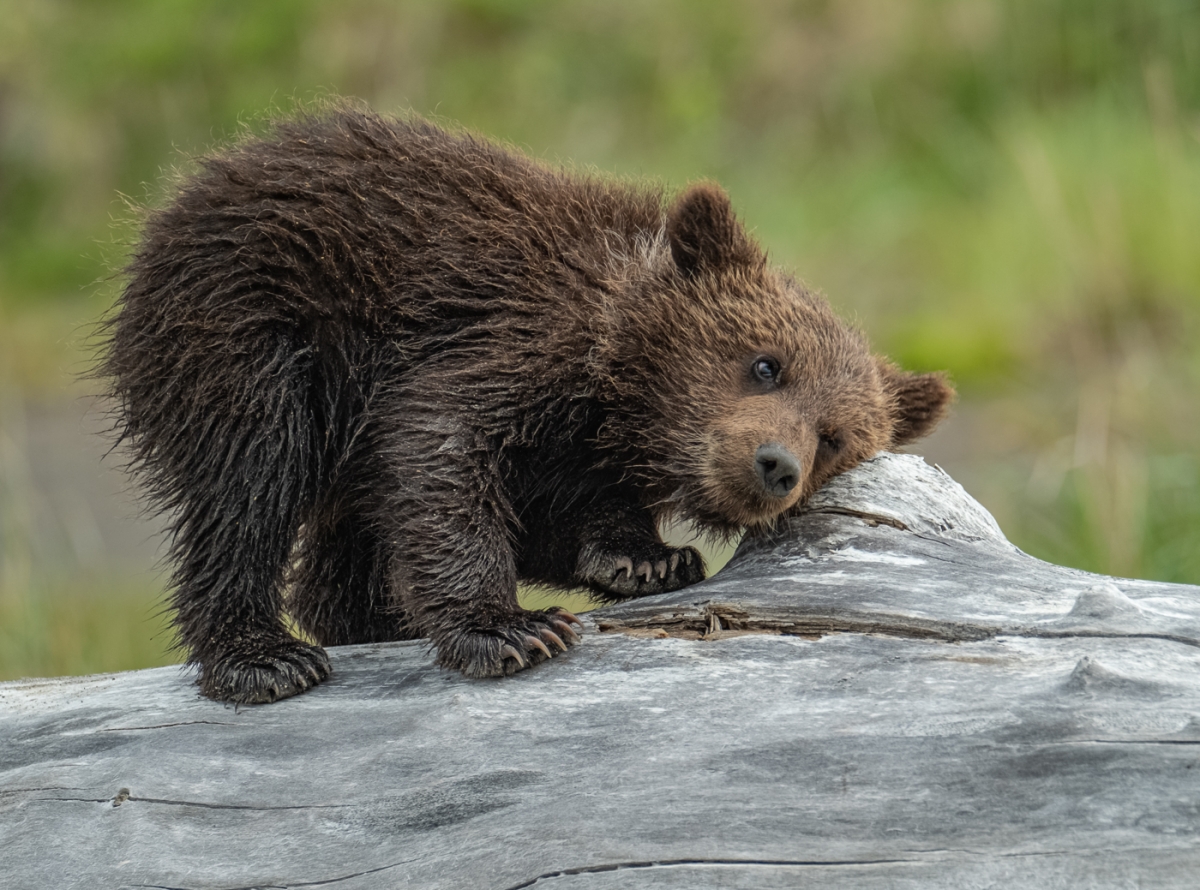 Brown Bear Cub
DESCRIPTION
Brown Bear in Alaska resting on a log posing for his closeup photo
AUTHOR
Len Johnson received a Bachelor of Fine Arts Degree in Graphic Design from the University of Illinois and upon graduation he worked at a graphic design firm in downtown Chicago. He joined the U.S. Army in 1968 during the Vietnam War and was sent to Fort Monmouth, New Jersey for training as a photographer. Upon completion of this training he was assigned to an Army base in Okinawa, Japan where he photographed military ceremonies, Bob Hope's USO Tour visit, and local cultural activities. Among the highlights were photographing flower arranging, calligraphy, pottery making, kick boxing and festivals. While in the Far East he traveled to Japan, India, Thailand, Taiwan and Hong Kong.
Upon completion of his military tour of duty he and his wife settled in Arlington, Virginia. Upon returning to the States he setup a film darkroom in his basement to continue his passion for photography. Len began working at a three-person graphic design firm. After ten years as an employee, he purchased the firm upon the owners' retirement. He then grew the firm to a 15-person integrated marketing communications firm called JDG Communications. He sold his company in 2009. Since his retirement, Len has served as a volunteer for the Washington DC chapter of SCORE and mentors small business entrepreneurs
He is a member of the Northern Virginia Photographic Society and appreciates the educational, social and competition opportunities it provides. He now photographs using two Fuji X-T3 cameras. He likes to photograph nature, wildlife and travel photography plus the grandkids in action. Among his photo adventures in the last five years, he traveled to the Grand Canyon in Arizona, plus photo workshops in Africa, China, and Italy. In 2019 he traveled on a National Geographic 23-day expedition to Greenland and the Canadian Arctic.