Honorable Mention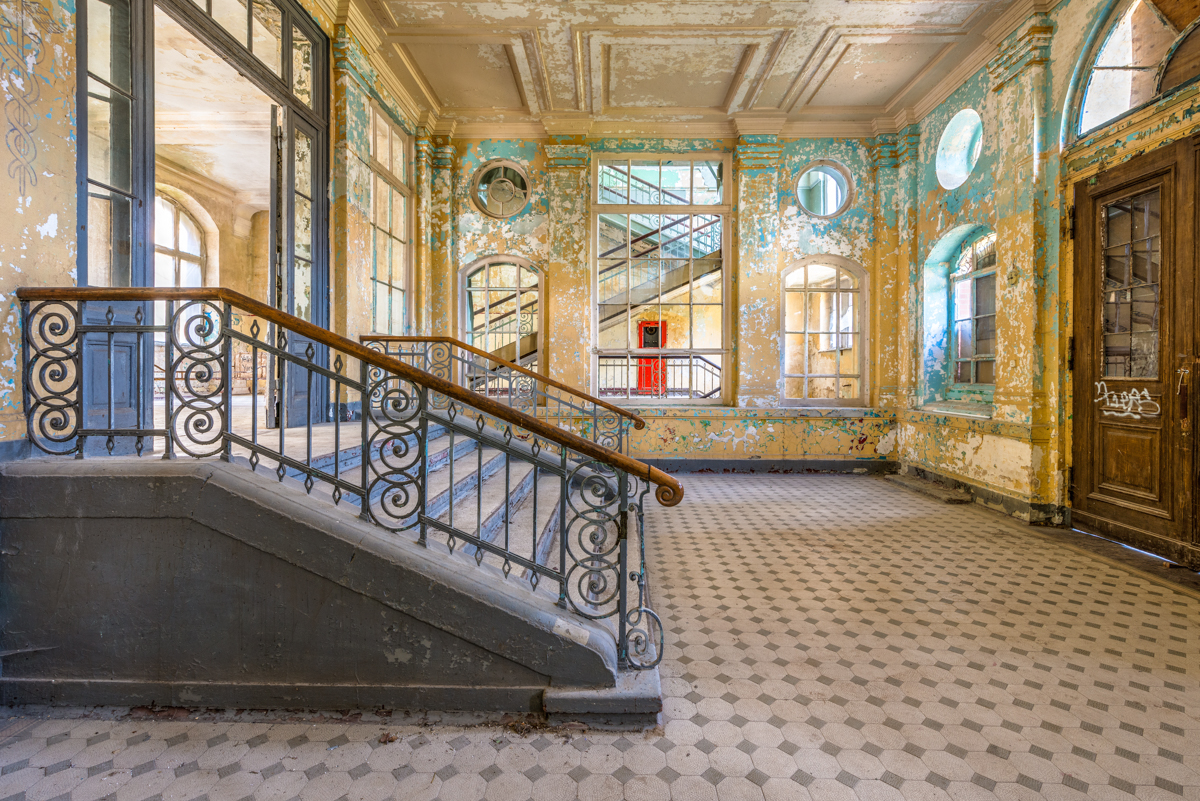 Grandeur
DESCRIPTION
"Grandeur" is part of the award winning documentary about the abandoned Beelitz Heilstätten Sanatorium in Germany. The facility was built in 1898 and remains a marvel of applied humanitarian values, compassion and care. The tuberculosis hospital was the largest in the world which was deliberately built to convey a sense of welcome; to provide an environment for spiritual healing as well as treatment. Grand architecture, manicured gardens and extensive symbolism in the structures provided a feeling of peace and most importantly - hope.
AUTHOR
Mario Basner grew up in Hamburg, Germany and has always been a creative force. While fate led him towards a successful career in music first, photography has always been there and served as a creative outlet for most of his adult life. He owned & operated a custom darkroom business in Hollywood, before moving to Las Vegas in 2006. In 2013 he decided to dedicate all his time to photography and formed his company, which offered commercial, portrait and fashion work.
Since then, his passion for contemporary art has resulted in the pursuit & capture of the Beelitz Series in 2014 - his debut project in the fine art domain. Mario now operates an art gallery in Las Vegas and continues to expand his fine art collection.