Honorable Mention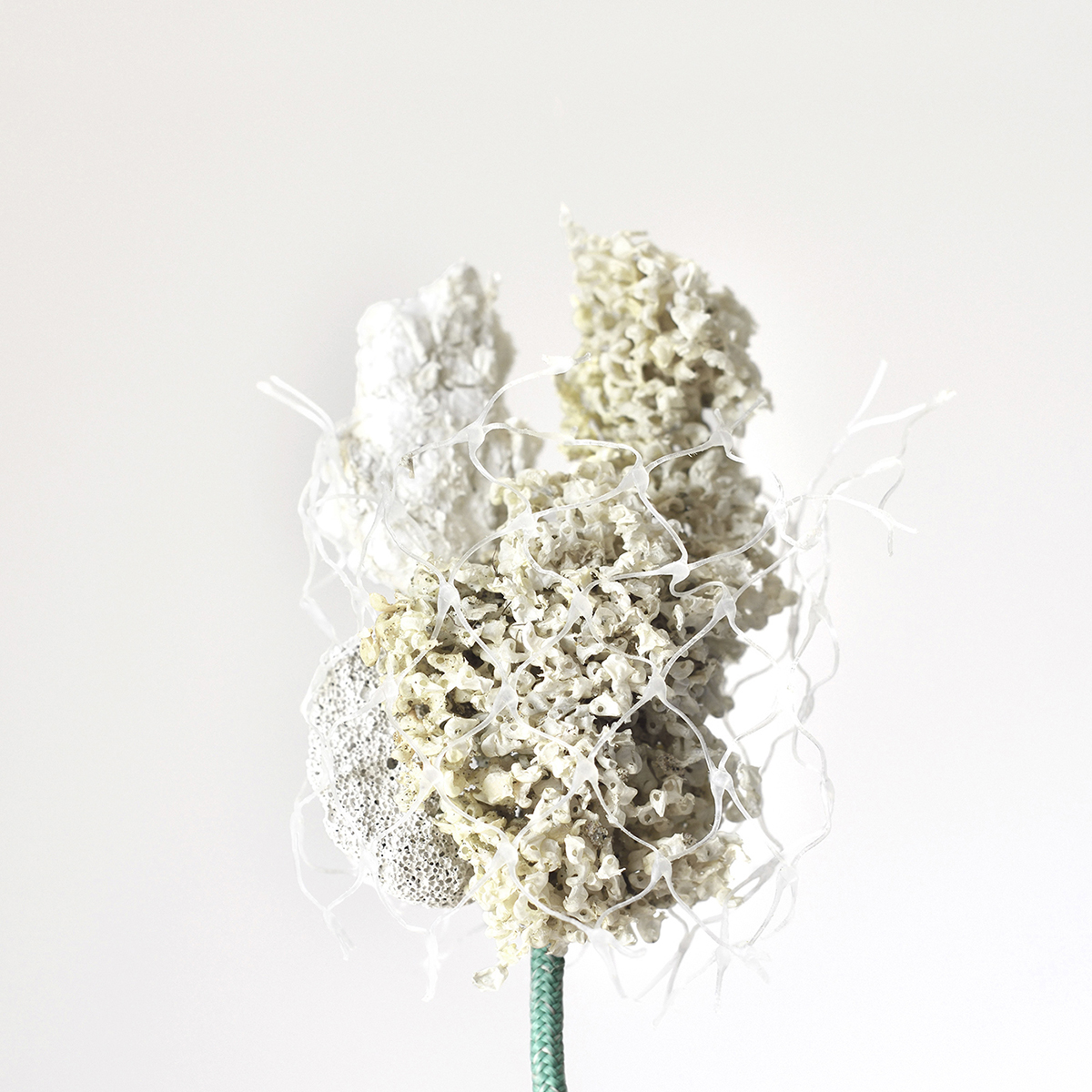 Bloom I (from the series Memorie del Mare)
DESCRIPTION
"Memorie del Mare" is a photographic project that investigates the concept of natural environment.
Growing up in a small town surrounded by nature, I realized that most of the times what we consider a natural environment, it is actually, a place where the man presence is very strong, sometimes so strong to restrain and control the whole natural cycle. Photographing compositions on the edge between natural and artificial, using objects washed ashore on the beach from the sea tide, I wanted to create a sensation of unheimliche, challenging the observer asking how blurred is the line separating natural and unnatural.
AUTHOR
Dario Pellegrino was born in 1989 in Latina, Italy.
From an early age he became passionate about drawing, literature and, later, cinema. He studied Cinema and Visual Arts at DAMS in Rome and he participated in the scripts of several short films. In 2010 he wrote and directed "Maelstrom", a short film on violence against women, screened in several national competitions. In the same year he fell in love with the Art of Photography; subsequently he started the digital projects "Ratio" and "Requiem" which were appreciated in 2011 by the world famous photographer Mimmo Jodice. In the meantime he enrolled at the State Institute for Cinema and Television "R. Rossellini" in Rome, where he studied film and digital photography. During this period, some of his works were exhibited at the Rome Photo Show.
Since 2012, Dario has lived and worked in London, where he has continued his photographic and artistic research.