Honorable Mention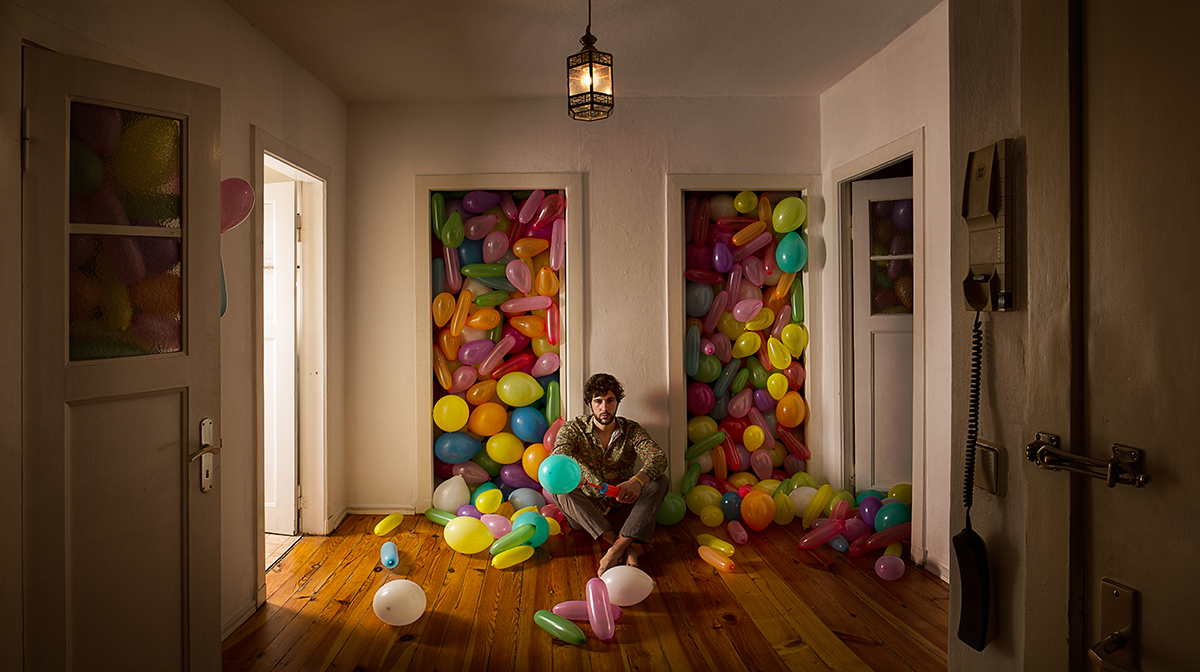 Grown: Balloons
DESCRIPTION
The wide open door
Shows outlines of daffodils,
Breadcrumbs on my desk.
The series "Grown" examines the border between childhood and adulthood – if there is any.
Each picture depicts physically grown individuals within a moment of sudden subconscious, almost apathetic, reflection. The allegorical character of every image is enhanced by the use of typical childhood objects.
What becomes of early dreams, hopes and fears once we grow up?
AUTHOR
Seb Agnew is an award-winning photo artist based in Hamburg, Germany. Within staged images, he creates hyperrealistic sceneries which explore the human psyche and our modern society. Set design, lighting and composition play a major role in his photographic work. Seb loves cinematic and mysterious settings as well as moments of disorientation and lonesome reflection. Every person is a microcosm, and every microcosm has a story to tell.
During his studies of "Audiovisual Media" (B.Eng.) in Stuttgart, Germany, Seb specialised in photography and post production to lay the foundations of his future work. In order to pass on his skills professionally, he later studied "Vocational Education" (M.Ed., B.Sc.) at the university of Hamburg, Germany.
Today, Seb is excited to be able to work independently as a photo artist and to teach aspiring photographers at the "Vocational School for Media and Communication" in Hamburg, Germany.