Honorable Mention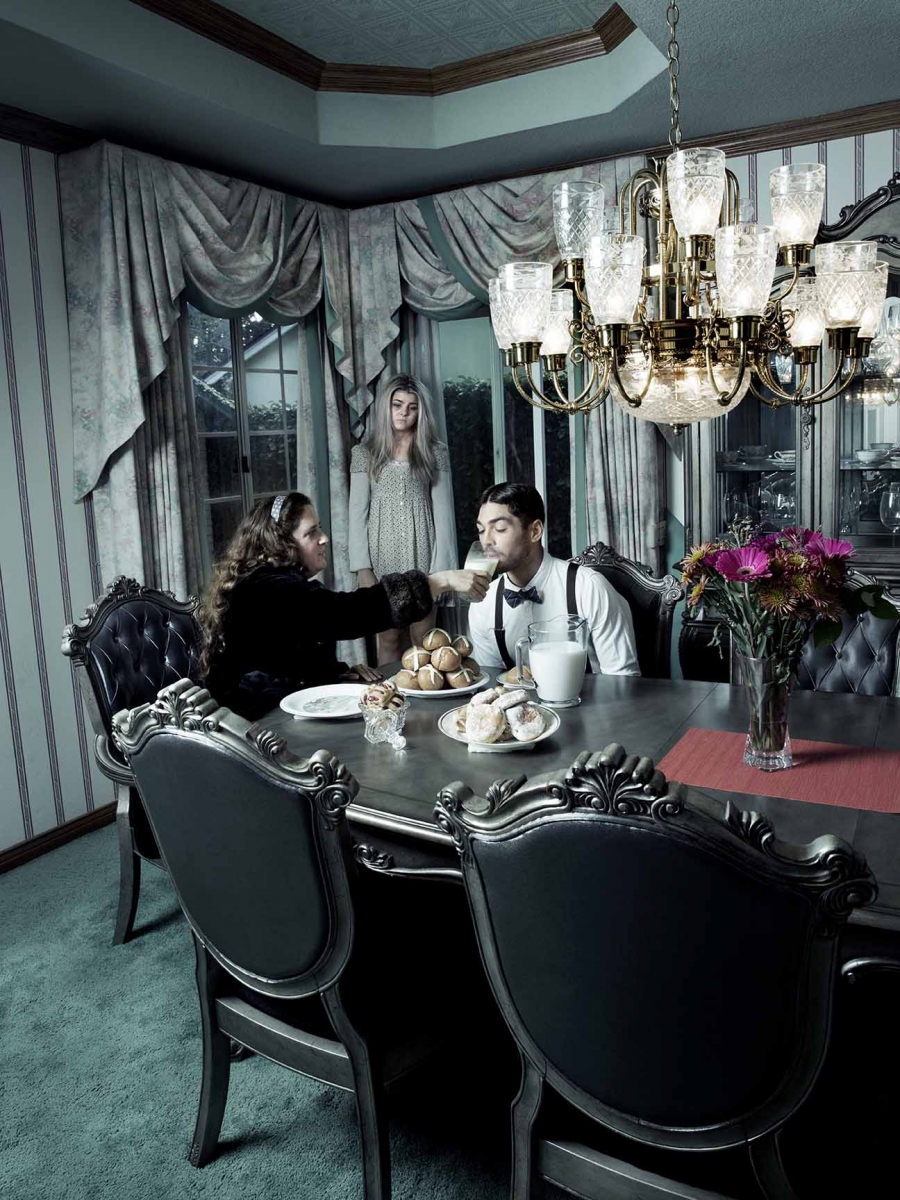 "The Hot Cross Buns" from the series 'The Lullaby'
DESCRIPTION
The following image is based on the series which is one of the most popular yet underestimated subject or area of literature, Classic Nursery Rhymes. Like most children, I was also exposed to classical children's literature and rhymes and was unconscious about the subliminal meanings of its disguised violent interpretations.
Later, when I began my research about its effects I realized, that the mind is subjected to perceptions that make room for subliminal understandings that most of the time happen without our consciousness. These perceptions can act either positively or negatively in shaping one's personality or identity.
Subjects that subliminally induce negative perspectives have the potential to give rise to violence, and antisocial behavior. These Nursery Rhymes have been casting negative effects on the society for generations as it has always been an integral part of every child's primary learning.
Through this work my main purpose is to highlight and resurface these violence that are breathing in these neoclassical versions of literature and are fed to the children subconsciously from their initial years.
AUTHOR
Nilangana Banerjee (Olive) is a Los Angeles based photographer, born in Mumbai, India. She currently lives in Los Angeles and holds a Master of Fine Art in Photography. She completed her Bachelors in Still Photography and Audio Visual Production in Mumbai, India and her first Masters degree is in Commercial Photography from Ooty, India. She started photography as her profession, due to her intense passion for the medium since childhood. Her exposure to photography started as a toddler under the influence of her father who shot 35mm film for prints. Her academic degrees in photography have created a deep conviction towards her photographic ambition. After her schooling she had specialized in Industrial, Architectural and Interior, Portraiture and Conceptual Fashion Photography. She mastered the science and art of the photographic world under the guidance of eminent stalwarts in the field of photography. During her academic studies and as a commercial photographer, her work has been given immense praise and appreciation from reputed photographic institutions, companies and magazines. She was recently featured in VICE Magazine, 2016 for her shooting of the LA based Middle Eastern Fusion food event, BIRDS. In concert to her technical expertise, she has also nurtured cultural pursuits in music: vocal, instrumental and painting. With the backdrop of California, she has ample opportunities to fulfill and sustain her hobbies and passion for photography and attain her never-ending satiation of cultural expanse.